While setting up your ContactMonkey Office 365 add-in, you're prompted to select what region you located in. Make sure you select US regardless of your physical location unless you have specifically discussed using the ContactMonkey EU data center with our team. To learn more about our EU data center, check out Introducing ContactMonkey's European Data Centre.
What if you clicked EU by accident and now you're having issues sending your emails?
That's ok, you're not doomed forever. There are some simple troubleshooting steps we can take to get you up and running again.
Let's dive in.
Setting The Correct ContactMonkey Region
If you accidentally selected EU instead of US during the setup of your ContactMonkey Office 365 add-in, you'll find that when you try to log in to the add-in, you're told you don't have access.
This is because our system is looking for an account in our EU data center, but your account exists in our US data center.
In order to switch back to the US region, you will need to do the following:
Click the "Sign-up here" button on the login screen. This will create an account in the EU region required to switch back to the US.
You'll see this message: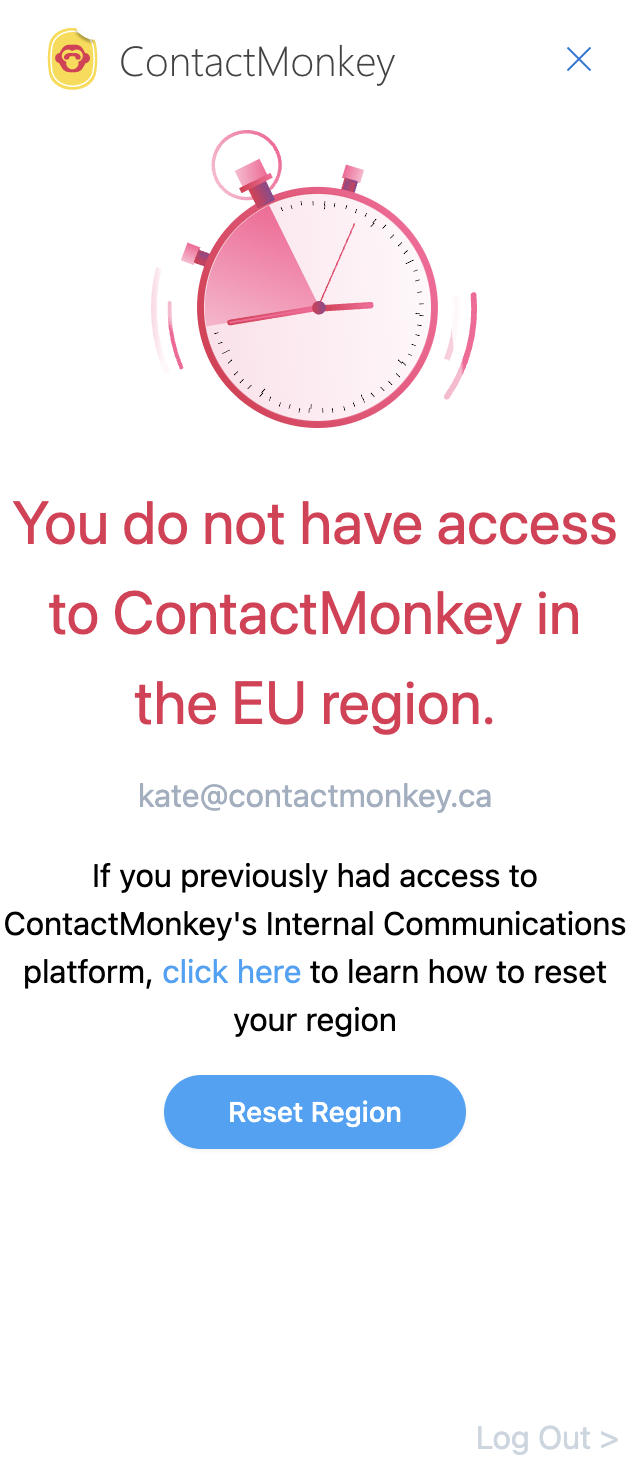 2. On this page, click "Reset Region" under the message, or the "Reset Region" option available in the ContactMonkey dropdown menu.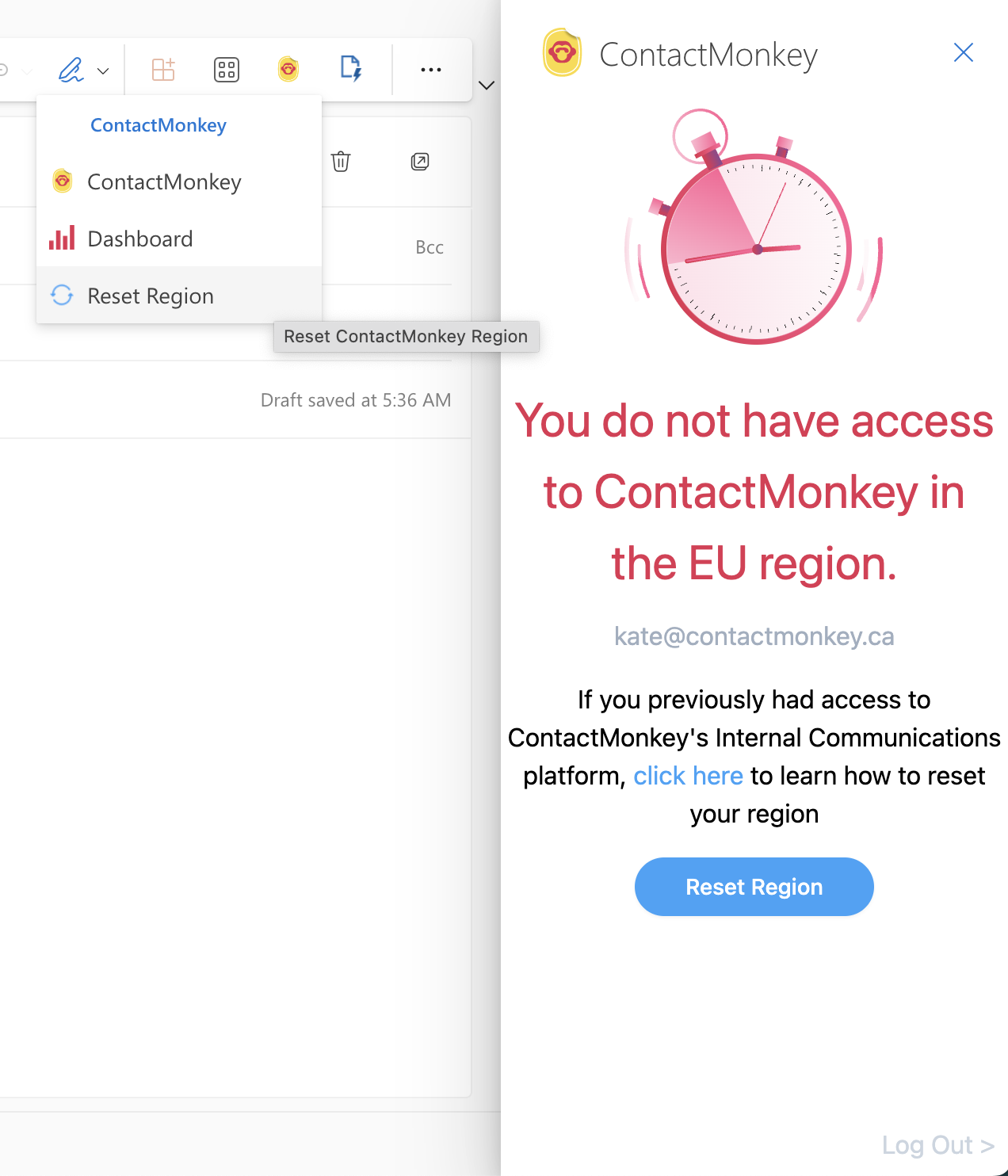 3. Reload the add-in by closing and reopening it.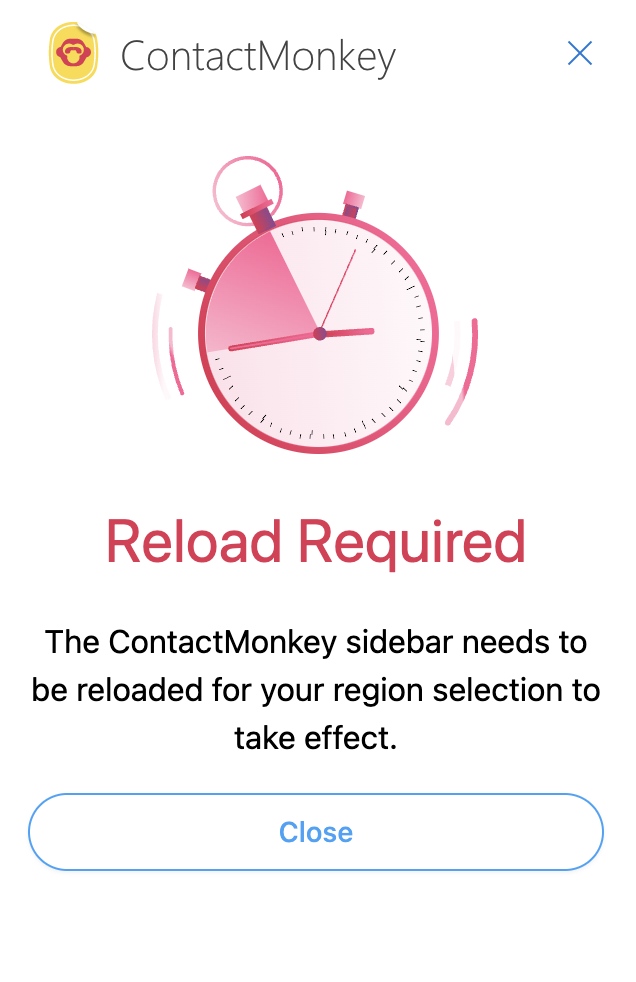 4. In the region selector that now appears, select "US".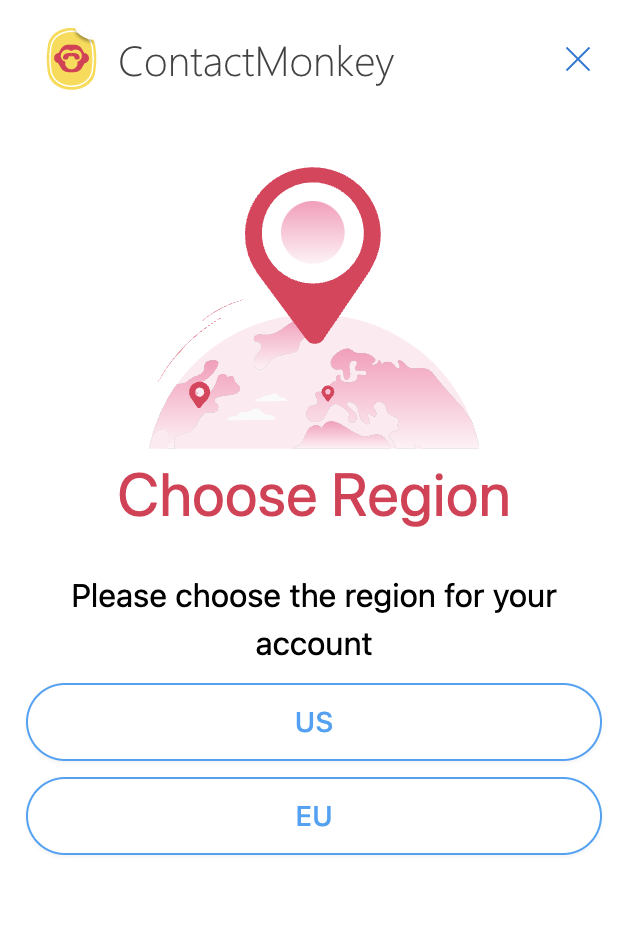 Your selection is now saved; you should have access to the add-in.
Double-check that you have logged in with the correct email.
Still, having issues? Please reach out to support@contactmonkey.com.