Before you can enjoy the benefits, You'll first need to Connect your ContactMonkey sidebar with your Office 365 account.
Here's how:
Step 1: Click the Settings button on your ContactMonkey Ribbon.



Step 2: Click "Connect With Outlook" and follow the steps to Authenticate Contact monkey and Office 365.

Step3: Refresh your sidebar and restart Outlook.


Step 4: Once complete, the "Internal Communications" option will become available.

Step 5: Upload your CSV or insert your distribution list and Preview.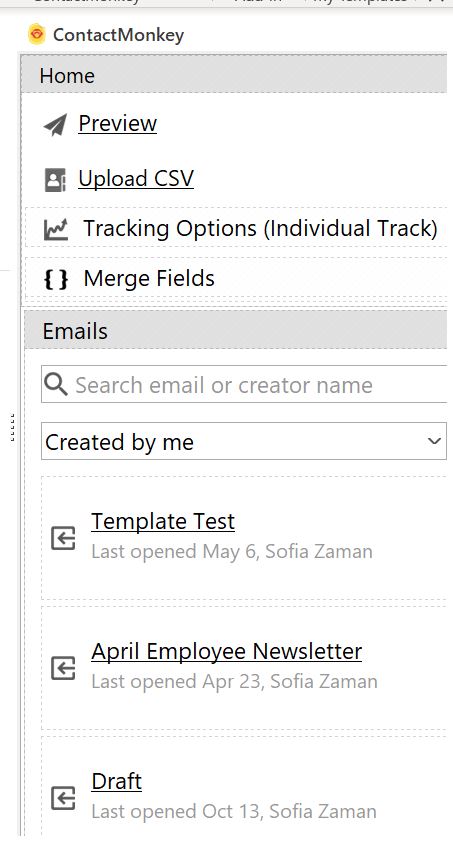 Step 6: Click send and continue to use Outlook as your Mail Merge is sent to the cloud.
Note: If you are using a CSV your name will be inserted into the "To" field as a place holder. You do not have to remove it or add anything.