Click through to learn more about the image editor and how to make the most of it.
In this section: 
Image Editor Overview 
The email editor includes an image editor that allows you to easily crop, rotate, resize, apply filters/frames, add stickers without leaving the editor.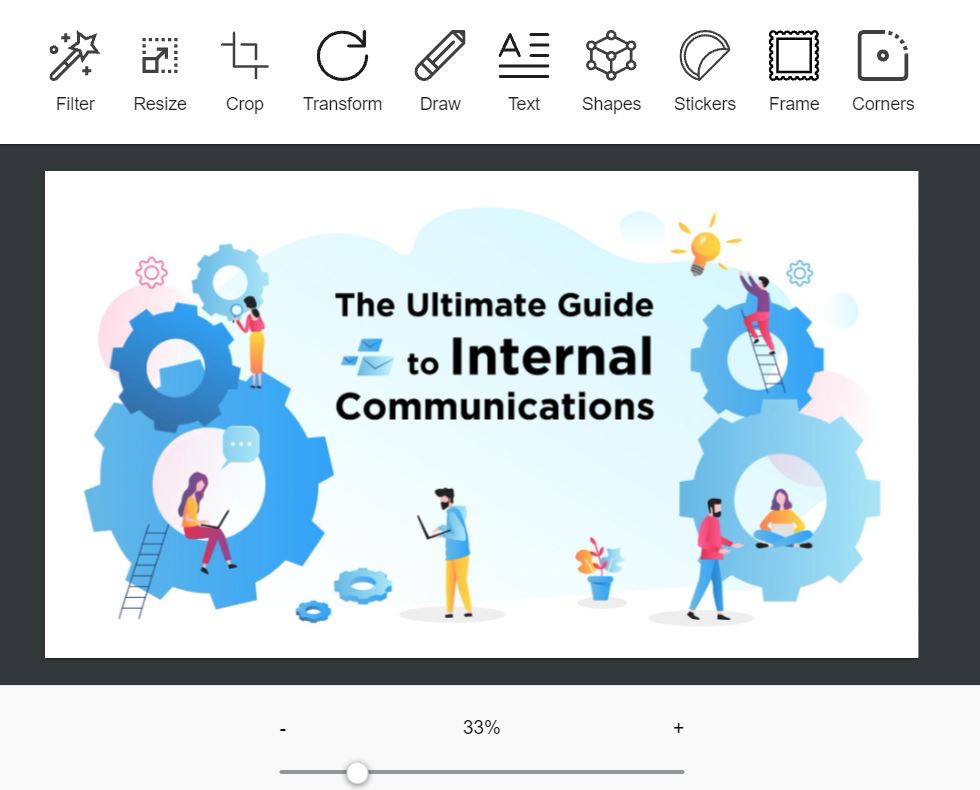 Are SVG images supported?
As SVG images are not compatible with many email clients and browsers - you may see issues when using SVG images in a ContactMonkey Email. If used, SVG images may cause your template to fail when trying to insert or load it into the body of your email. We recommend sticking to JPG or PNG images when creating content within ContactMonkey. 
Accessing the Image Editor
When you select an image in the editor an "Apply effects & more" button is shown. Click on it to have access to a tool that allows you to edit the image in a variety of ways.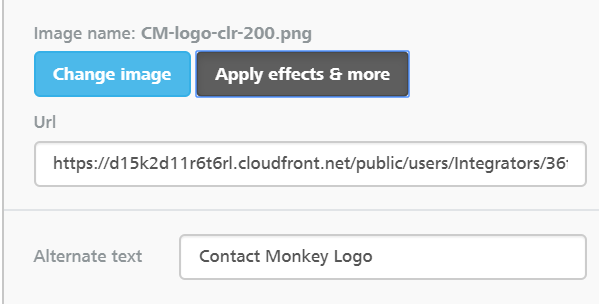 Filter

Apply colored filters to the image. More than one filter can be applied. 

Resize

Manually enter the desired pixel dimensions for the image.
Crop

Crop the image to different ratios.

Transform

Change the orientation of the image.
Draw

Freehand lines of different colors and thickness on the image.

Text

Insert text from our list of fonts on top of the image.
Shapes

Overlay the image with shapes such as arrows, circles, and ovals. Check out this article for how to use this feature for private videos.

Stickers

Overlay the image with stickers.
 Frame

Add a picture frame around the image. 

Corners

Add rounded corners to the image. Note that the image should be in .png with a transparent background for best formatting.