Click through to learn more about the image editor and how to make the most of it.
In this section:
Image Editor Overview
The email editor includes an image editor that allows you to easily crop, rotate, resize, apply filters/frames, add stickers... and much more - to any image, without leaving the editor.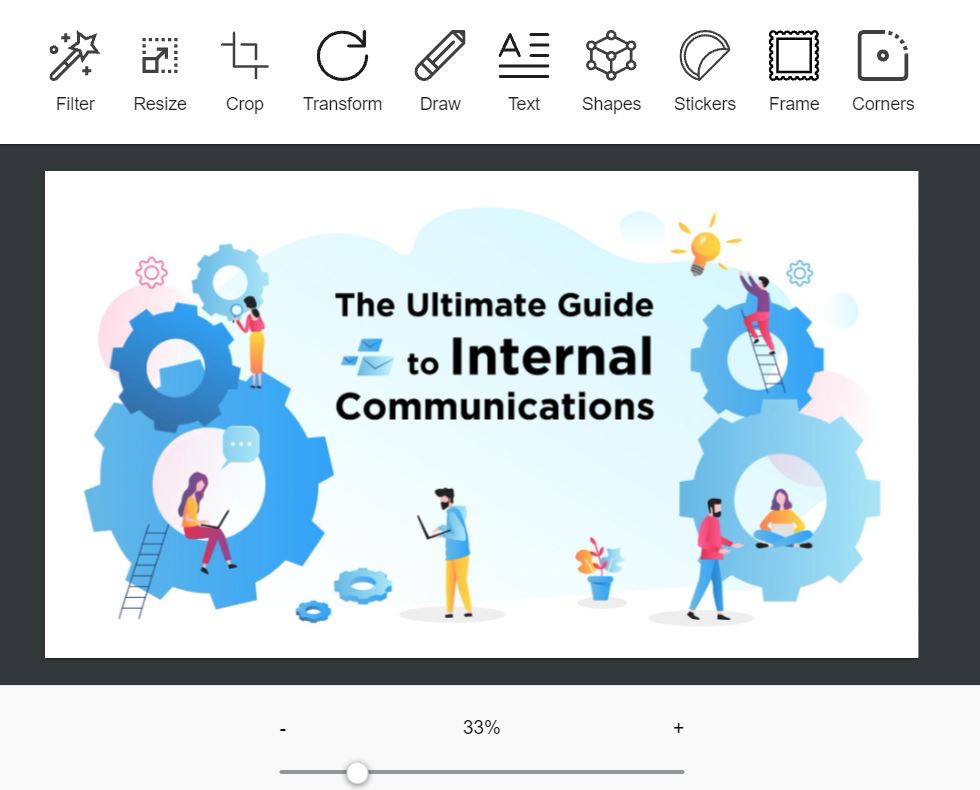 Are SVG images supported?
As SVG images are not compatible with many email clients and browsers - you may see issues when using SVG images in a ContactMonkey Email. If used, SVG images may cause your template to fail when trying to insert or load it into the body of your email. We recommend sticking to JPG or PNG images when creating content within ContactMonkey.
Accessing the Image Editor
When you select an image in the editor an "Apply effects & more" button is shown. Click on it to have access to a tool that allows you to edit the image in a variety of ways.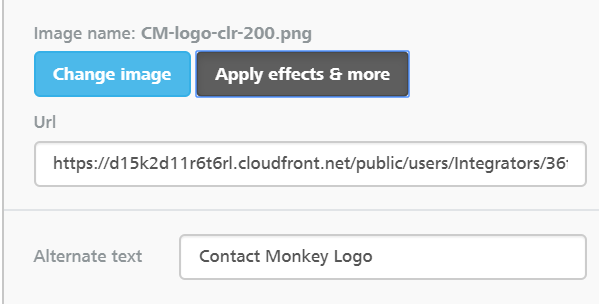 The editor has a lot of cool features, from filters to resizing & cropping tools.

You can quickly and easily change the image size...

... apply some cool stickers:

There are also a number of predefined filters that can help you very quickly change the look of the image.