Social Reactions are a great way to get employee feedback directly from your newsletter. Inserting Social Reactions within the ContactMonkey template builder could not be easier. All you have to do is follow these simple steps.
1. Open the template in the ContactMonkey template builder.
2. Click on "Rows" on the right side of the template builder

3. Click the drop down bar that says "Empty" and select "Social Reactions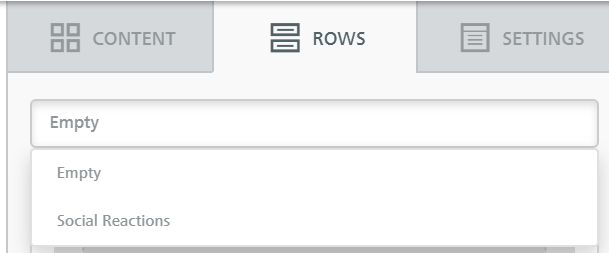 4. Drag your Social Reaction where ever you would like it in the template.

The Social Reaction will now be inserted into your template. When you send this template you will see the results of this in your Mail Merge Stats with your ContactMonkey Dashboard.