Emoji Reactions are a great way to gather employee feedback directly from your newsletter, by offering your readers the ability to engage in 2-way communication with the content being shared with them.
Pro Tip:
As the world moves to remote work, it's important to understand your employee's satisfaction. Use this feature to create conversations and refine strategies!
Inserting Emoji Reactions within the ContactMonkey template builder could not be easier. All you have to do is follow these simple steps:
1. Open the email template in ContactMonkey's builder
2. Navigate to Rows and select the dropdown, then click Emoji Reactions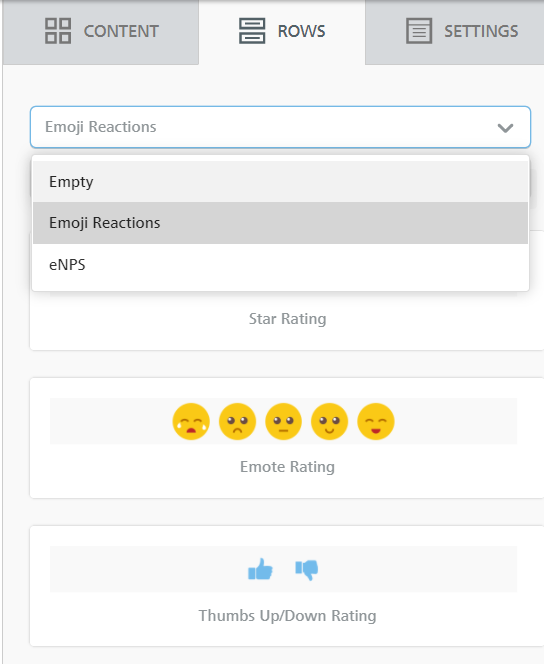 3. Drag in the desired Reaction to the email template.
4. Drag in your text box (for your question) directly into the same row as the Reaction so that it looks like this:

5. Once the campaign has been sent, you can check the results in your dashboard. For more info on your dashboard, click here.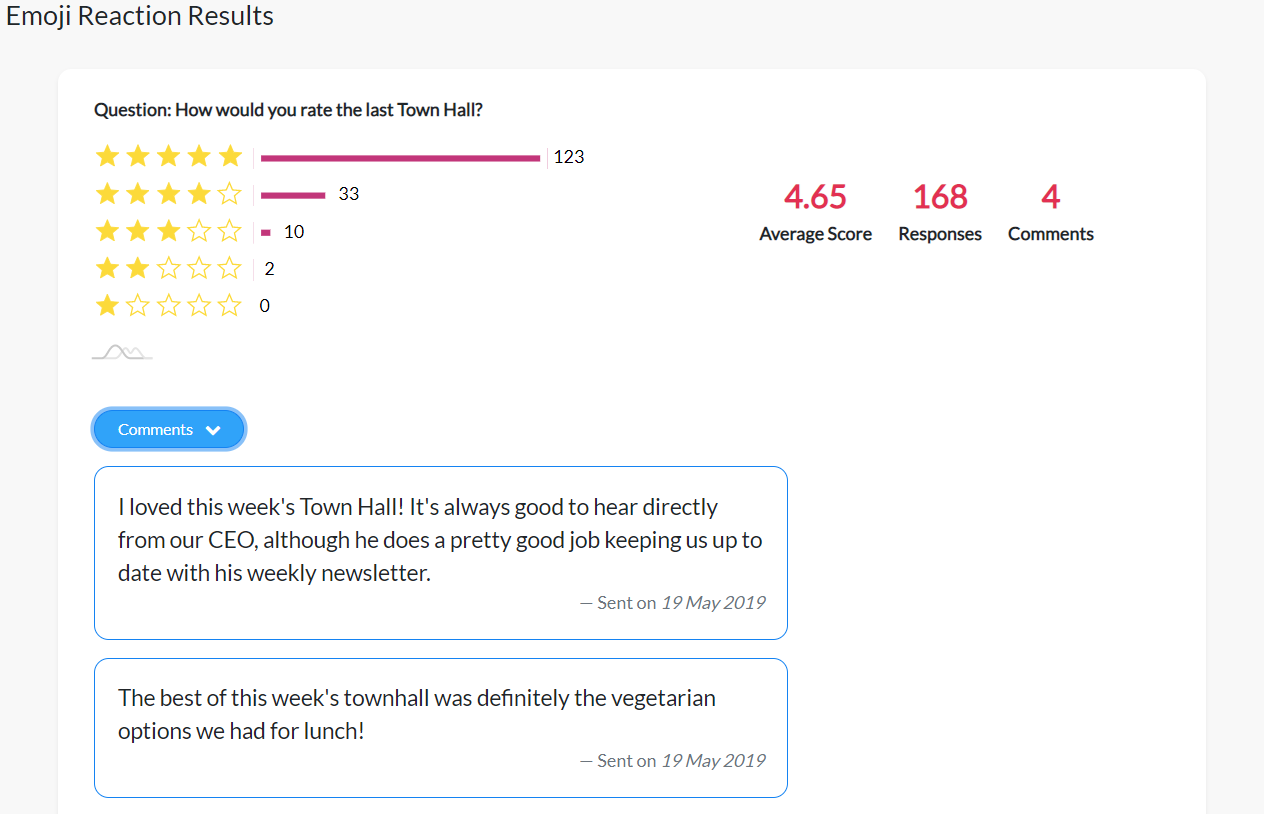 Note about HTML Codes with the Emoji Reactions:
Please note that you will not be able to get survey results if you have adjusted the HTML code for your emoji reactions within your template builder. More details can be found
here
. When in doubt- send a test!
Check out this video for a more detailed explanation!