Employee Net Promoter Score (eNPS) Surveys, takes the guesswork out of gathering employee feedback. Providing a two-way communication option for your emails.
An eNPS survey collects anonymous employee feedback based around a specific question, like: How likely are you to recommend our company to friends as a place to work? Here's what eNPS feedback to looks like in ContactMonkey's campaign dashboard: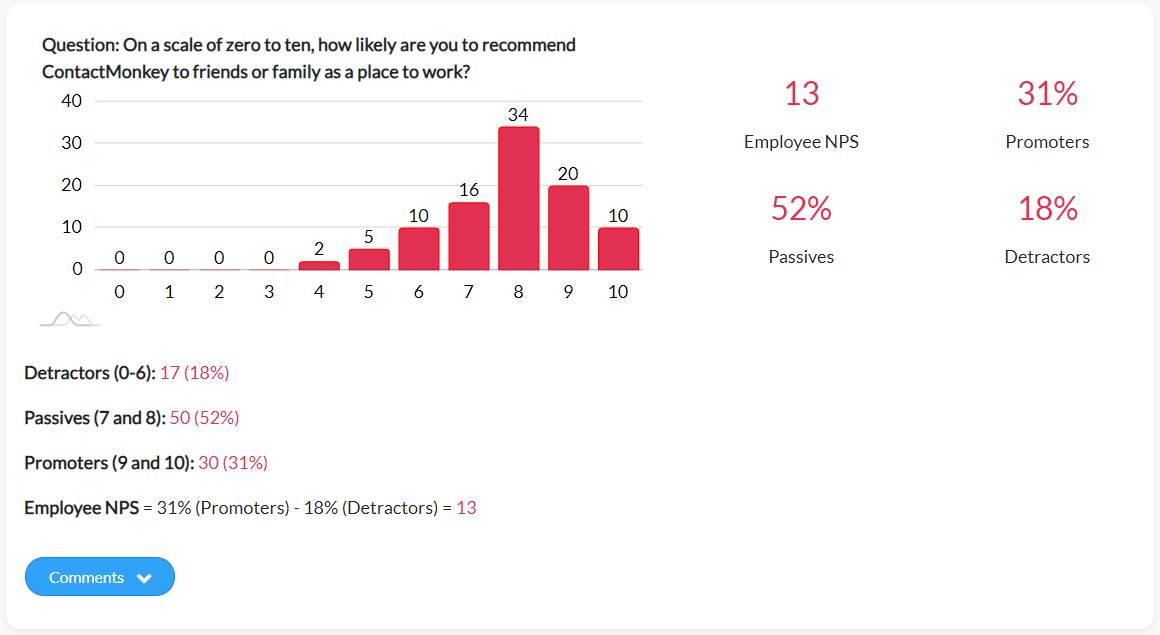 Employees answer the question by giving a reaction ranging from zero to ten. Three different number ranges represent different levels of engagement. The higher your business' eNPS, the happier your employees are and the more likely they are to recommend your business or products to their friends. Read a detailed explanation of eNPS here.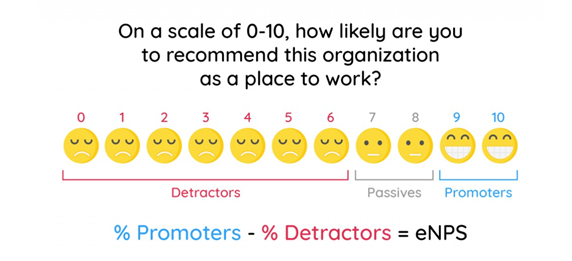 Overall, eNPS ranges from -100 to +100. Something between -10 to +20 is considered to be a normal score, and between +40 and +50 is considered to be an excellent eNPS.
Inserting eNPS Surveys
ContactMonkey's drag-and-drop template builder makes it easy to insert eNPS surveys in your internal newsletters. Learn more here.

An eNPS survey can be a powerful addition to your internal newsletter!
Learn more with this video!