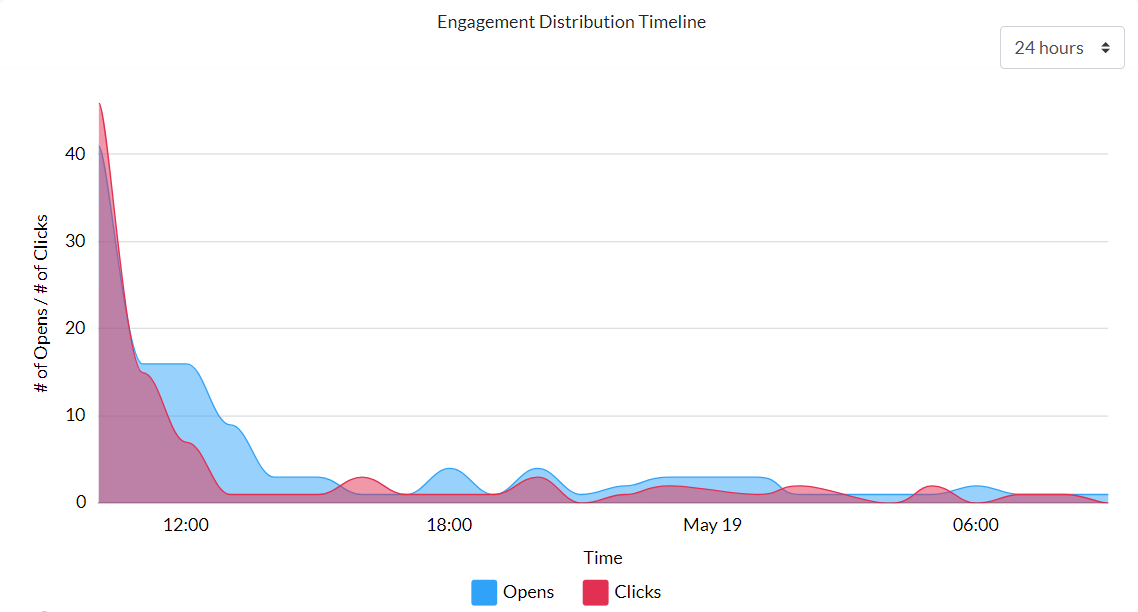 The Engagement Distribution Timeline will show the opens and clicks, every hour, of all recipients for a specific period. It is auto set to the first 24 hours. This can be easily changed by clicked the icon on the top corner.
Tips on Interpreting The Timeline:
This diagram will show the time when the communication was sent out and when it peaked. The above diagram shows a communication sent out at 6pm. It peaked immediately which is an ideal send as you want to peak straight away, so it doesn't get lost in your recipient's inbox. Carefully studying this graph on all your mail merges will help you determine the best time to send your communications.