Best performing links function as a key metric for you to understand engagement amongst your recipients.

The above graph shows the best performing links your recipients interacted with within your template. It shows the number of totals clicks the links received and how many were unique. A unique click is no matter how many times a recipient clinks on a link it will only count as once so you can get an accurate figure for the amount of people engaging with the link. You can see all the links in the templates and the engagement they received by clicking the "View All" button, see below: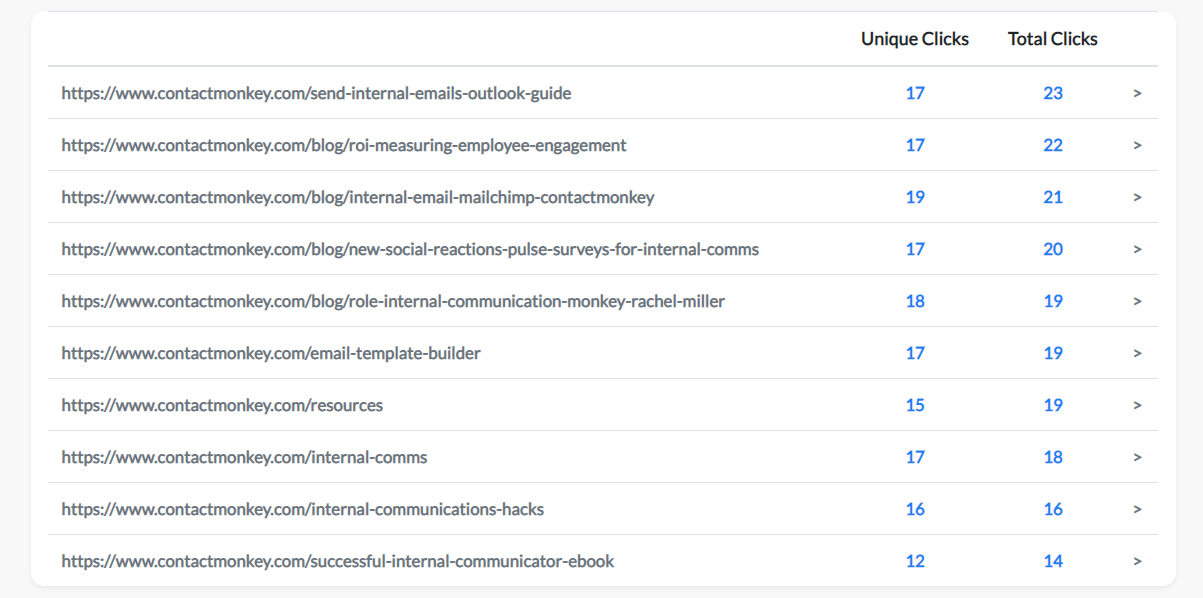 Clicking the "View All" button will give you a more detailed view of all the links within the template and the engagement they have received by the recipients of the campaign. This graph will show a summary of the campaign, all the links and the engagement they received.
If sending individually you can click the right arrow beside the link and see the individual breakdown of the link and the activity it got, see below.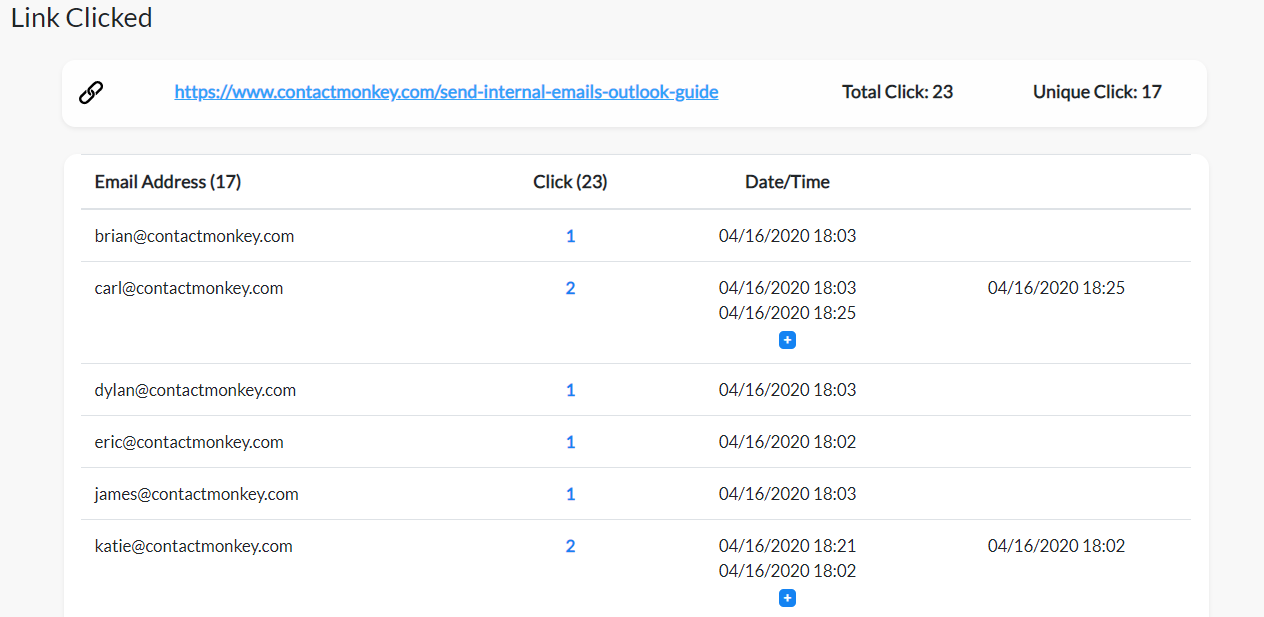 Detailed Report
Clicking the right trigger beside the link will show the most detailed report of the link. It will show the individual report of who engaged with the link, how many times the they clicked on the link and the date and the time of the clicks.