Inserting a table within your template will help you avoid clutter and long paragraphs by sharing weekly schedules, event formats, and plans using an organized table format.
In this section:
Checkout this video for a demonstration, or keep scrolling to get a step by step written guide.
Step 1 - Drag Table icon from the sidebar to your desired section in the template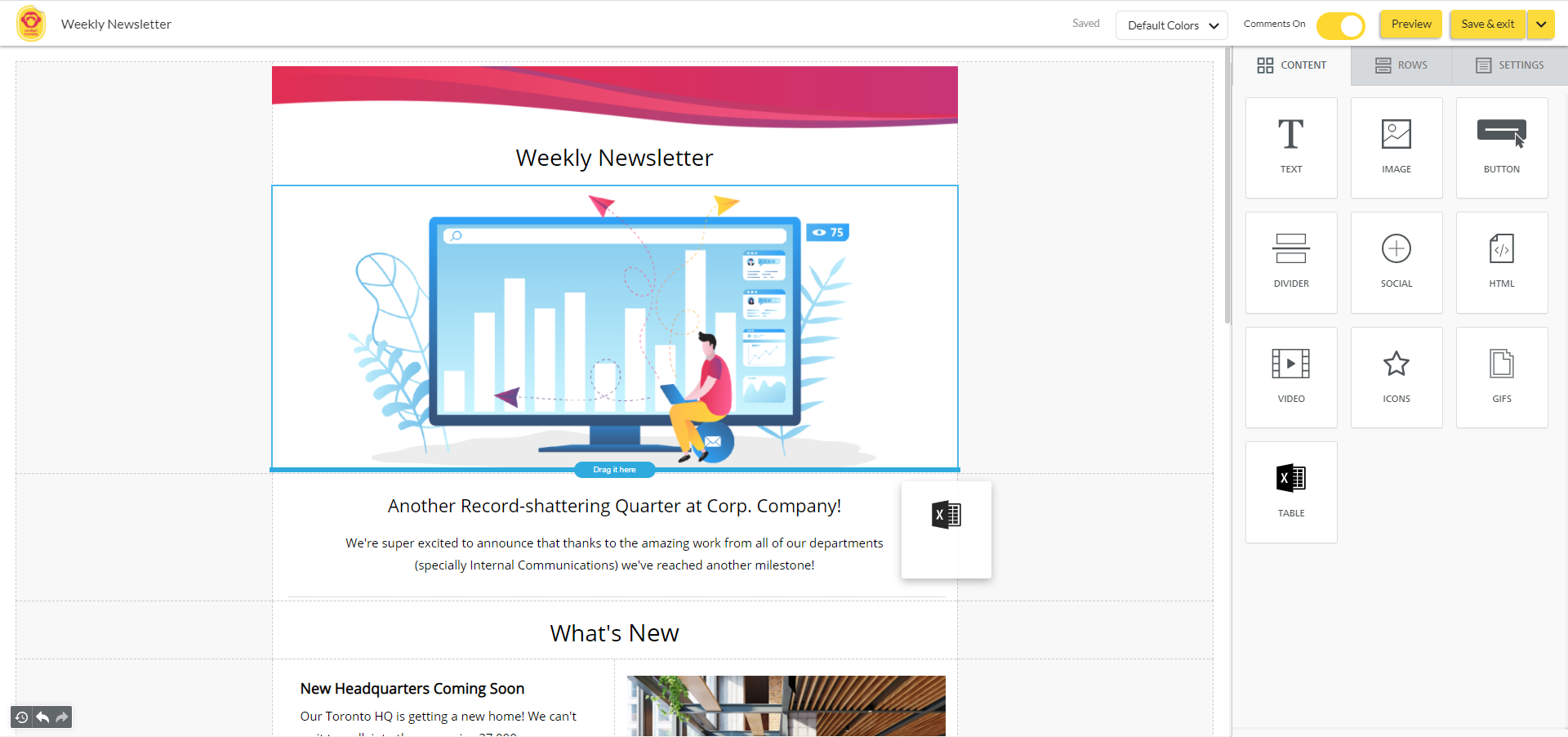 Step 2 - Create your table with desired rows and columns
You can easily create your table with up to 7 rows & columns by clicking on "Create Table".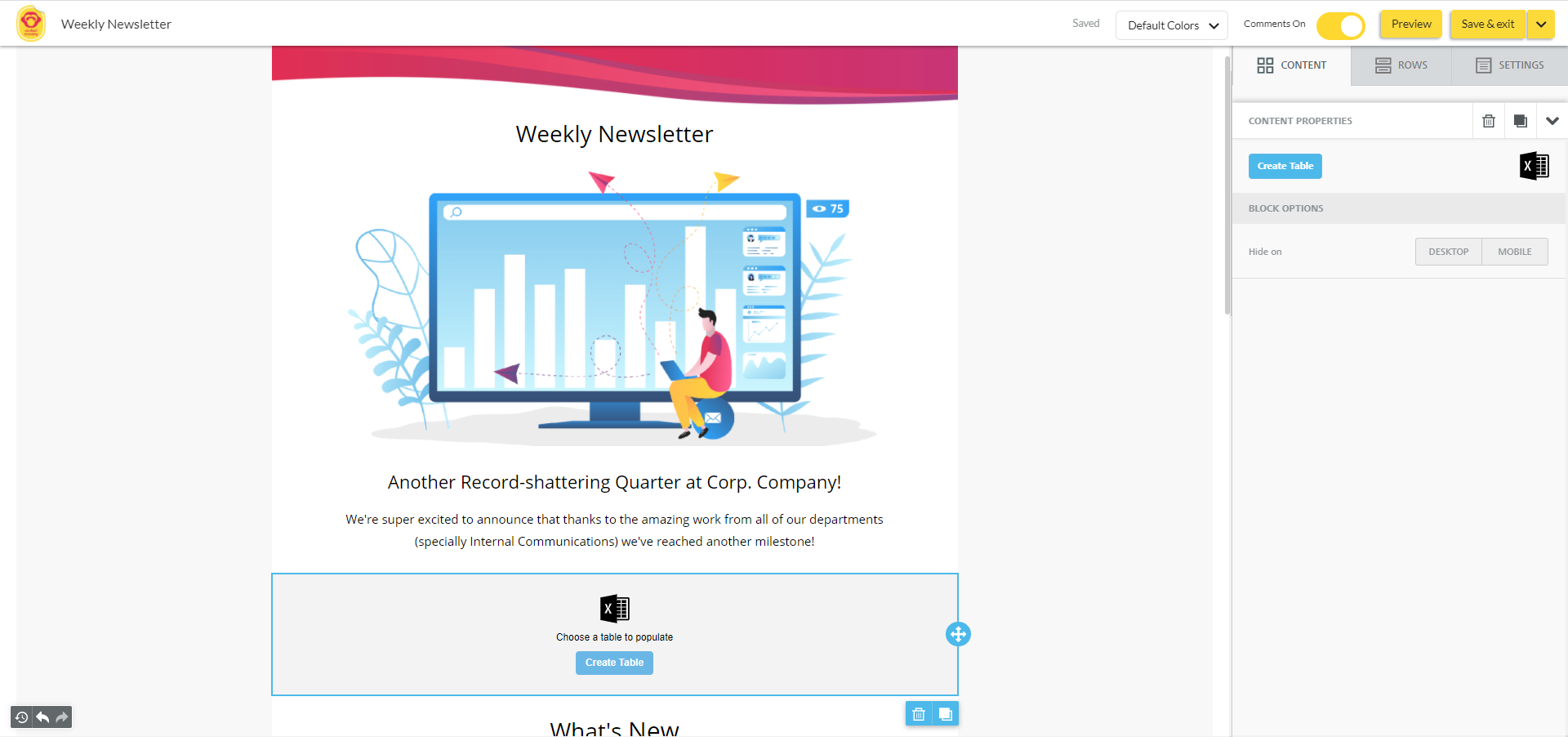 Step 3 - Fill your table with values
We have selected 5 column headings & 3 rows to showcase this feature.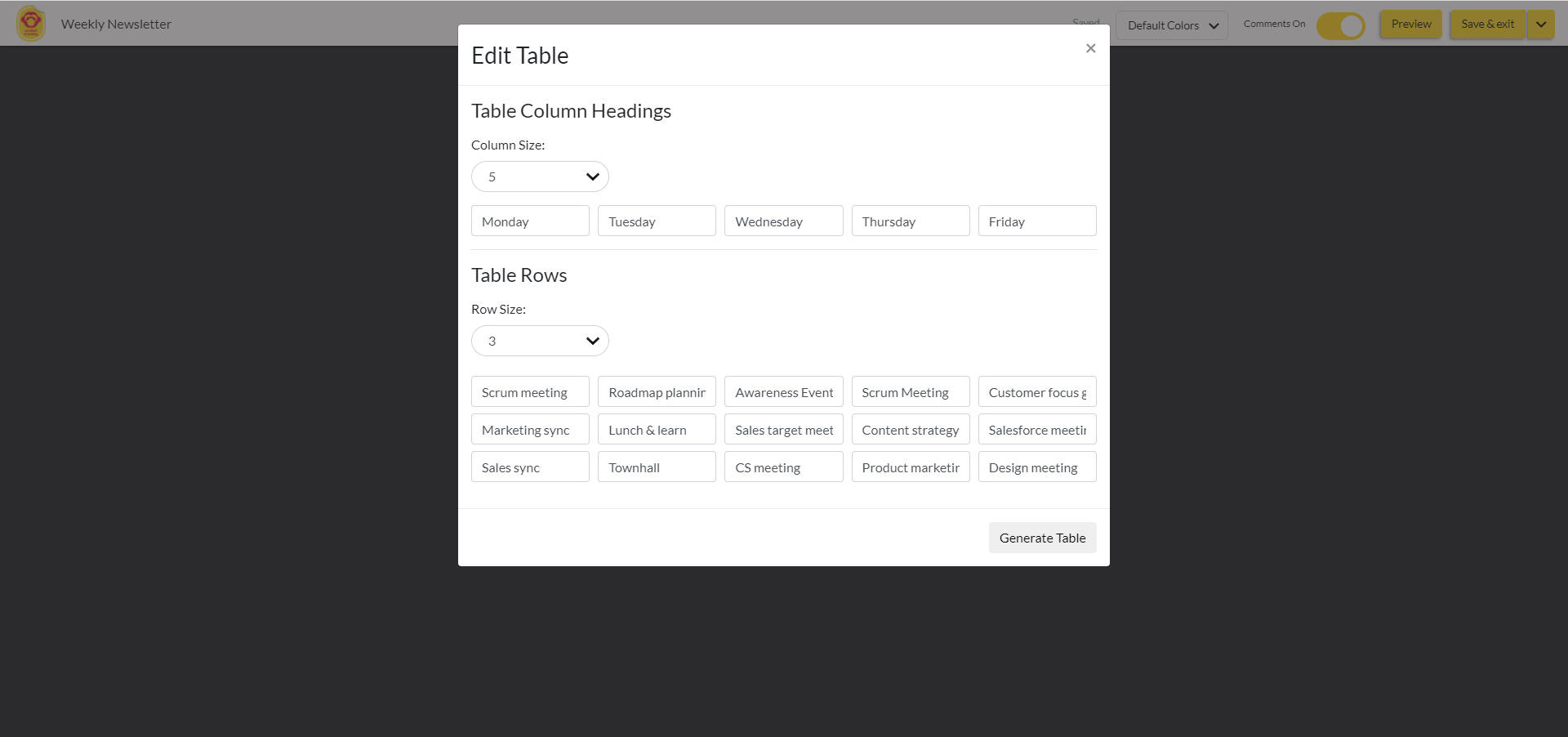 Step 4 - View your table with the values in your template
Once you have filled your table with values, you can view the content of the table in your template.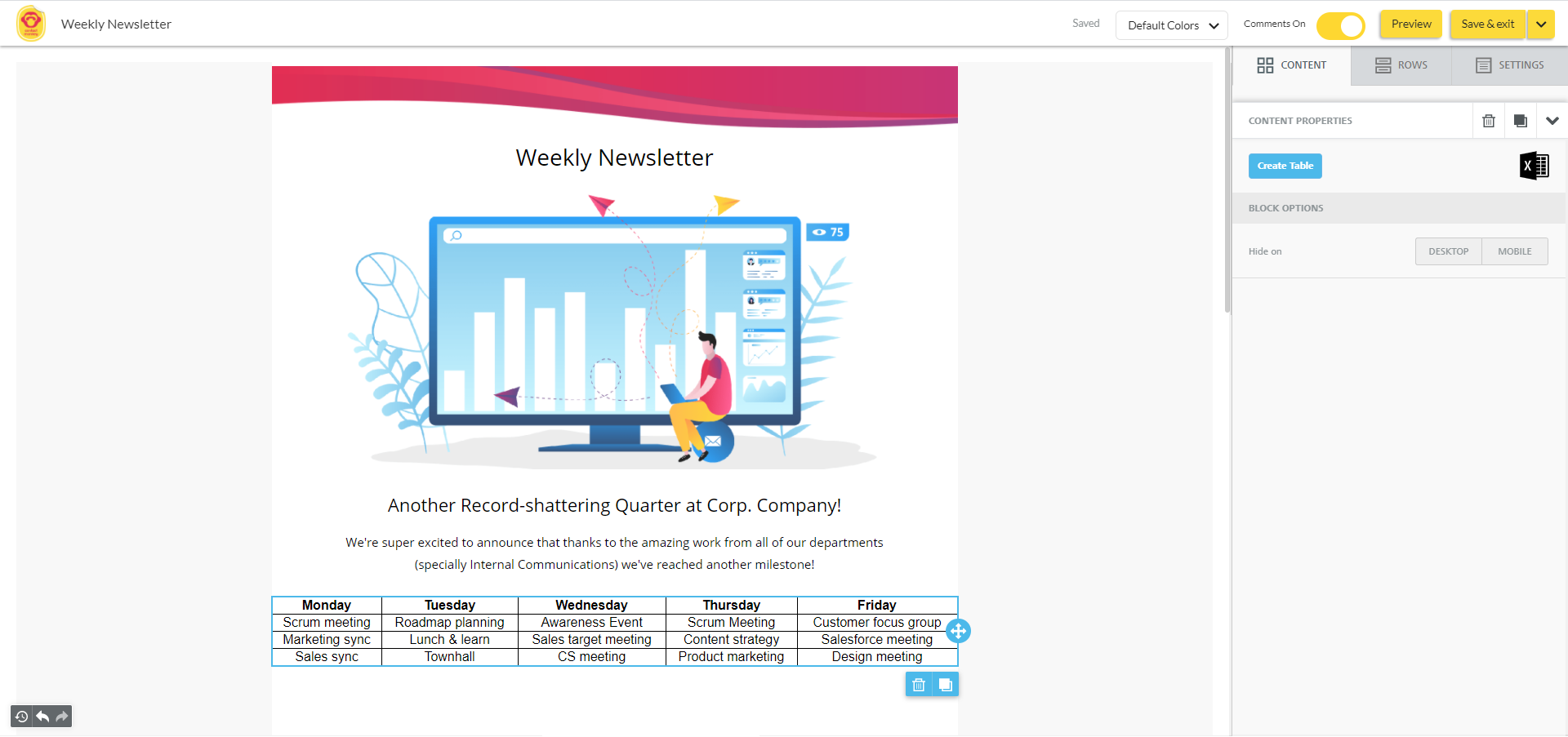 <<<Previous: Link a Private Video Next: Tables: Best Practices>>>