Surveys take the guesswork out of gathering employee feedback. Providing a two-way communication option for your emails.
Surveys are a great way to increase engagement in your campaign. You can choose several different reactions to use in your campaign; see below.





Here is how the results will look when you attach a question and comments to the reaction: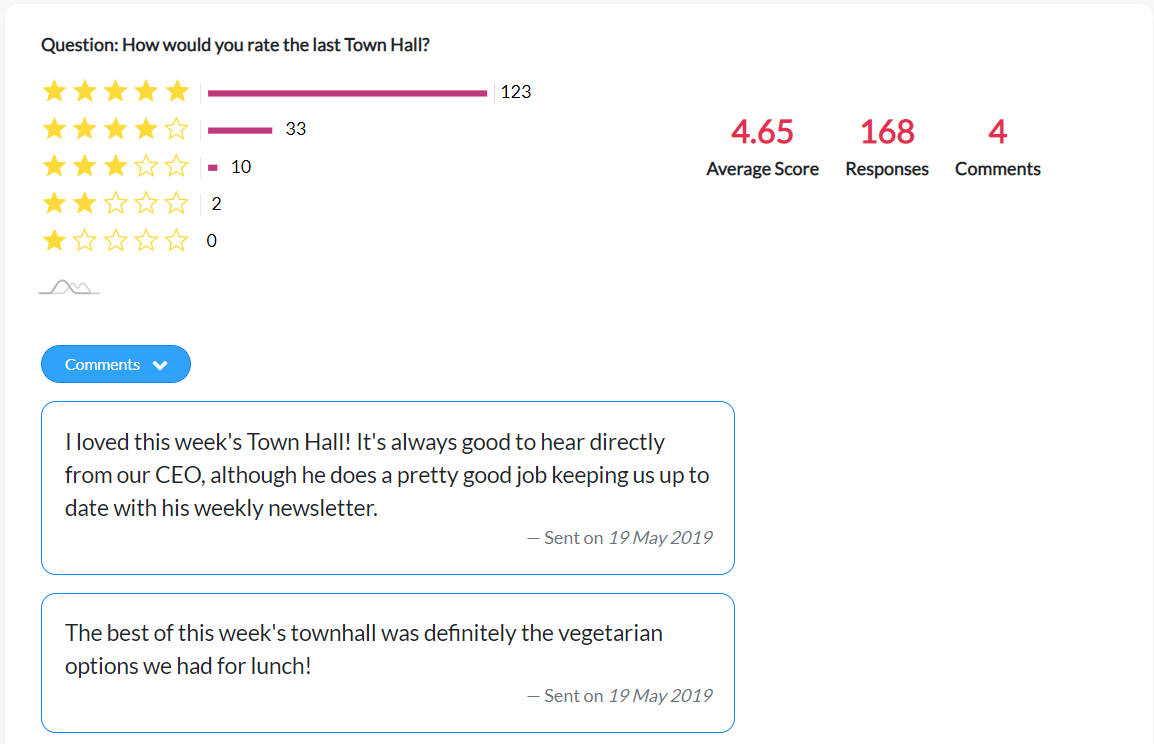 The above graph will show which question and social reaction was used. To get the best results make sure the question is linked to the social reaction.
Average Score

The average score that was chosen by the recipients who engaged with the survey.

Responses

The number of responses received by the survey in question.

Comments

The number of comments received by the survey.
Comments by your recipients
Survey responses and Comments left by your recipients are completely anonymous. The reason these are anonymous is people are more inclined to engage and leave honest feedback.