We've completely redesigned our ContactMonkey sidebar for Outlook Web Add-in, making sending and tracking HTML emails from your Outlook inbox easier and faster than ever. It's the same great features you're used to with an updated accordion-style format.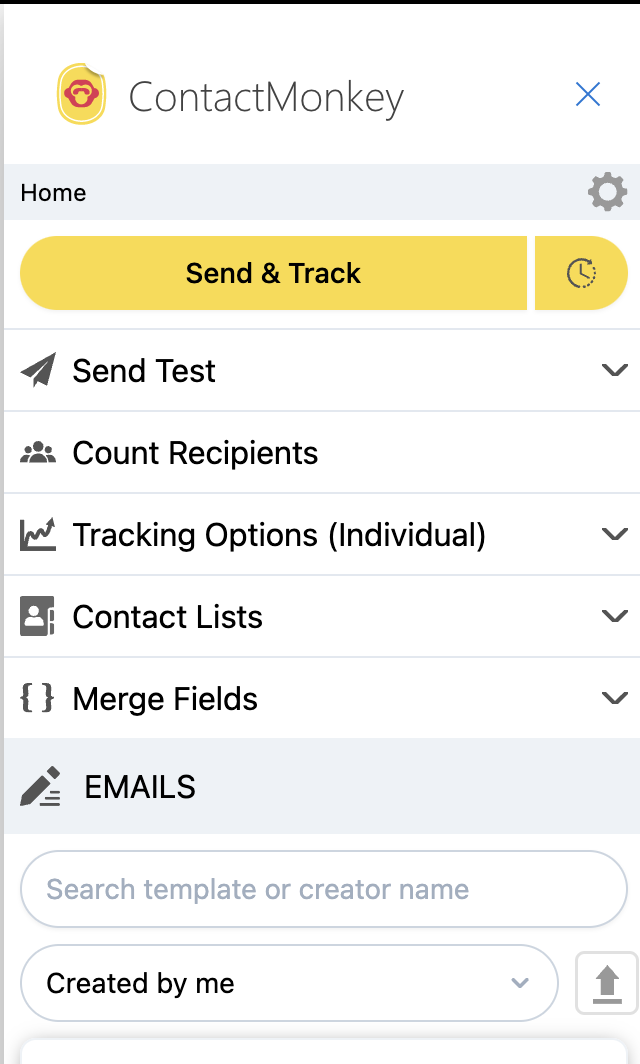 Sidebar Definitions
Send & Track:

Click this once you have your message finalized. The analytics will be shown in your dashboard.

Send Later:

Click on the clock option next to the Send and Track if you want to schedule your send. Please note it will remain in your drafts folder until it is scheduled to send. You don't need to have your device on or connected to the internet for this to be functional!

Send Test

Choose this option to send a test to your own email address or to the contacts in your "To" Field. If you already have a CSV uploaded when using the send test function, the newsletter will be sent to those recipients. More info on sending a test can be found here.

Count Recipients

We have automatically toggled this on for you. Why turn Count On?
Tracking Options

Individual

If you want to track analytics for each individual, choose this option. Note this may result in a longer sending time.

Overall

Use this option to track analytics for the message overall. In your dashboard, it will show up as one recipient.

Contact List

Upload a CSV

You can send using a distribution list in your "To" Field, or you can Upload a CSV. Find out how to format it here.

Merge Fields

This is a great option to customize your sends. Please note this option is only available on individual sends. Learn more here!
Email Search Panel
Managing your email templates is even faster with our brand new email search panel. You can now search for your and your team member's emails using different filters like "Created by me", "Not Created by me", and "Created by anyone". To enable those searches, simply click on the dropdown menu and select your settings.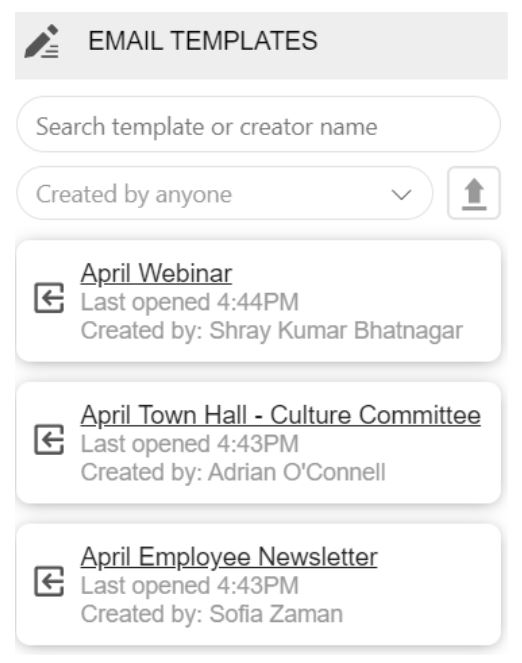 Learn more with this video!