Read on to get a detailed overview of how to send an email from Outlook Non365.
In this section:
1. Access ContactMonkey on Outlook
Click on the Internal Communications icon in your Outlook ribbon to open up a "New Email" message with tracking capabilities.

2. New Email Preferences
From there, a new email window will open up with the ContactMonkey sidebar.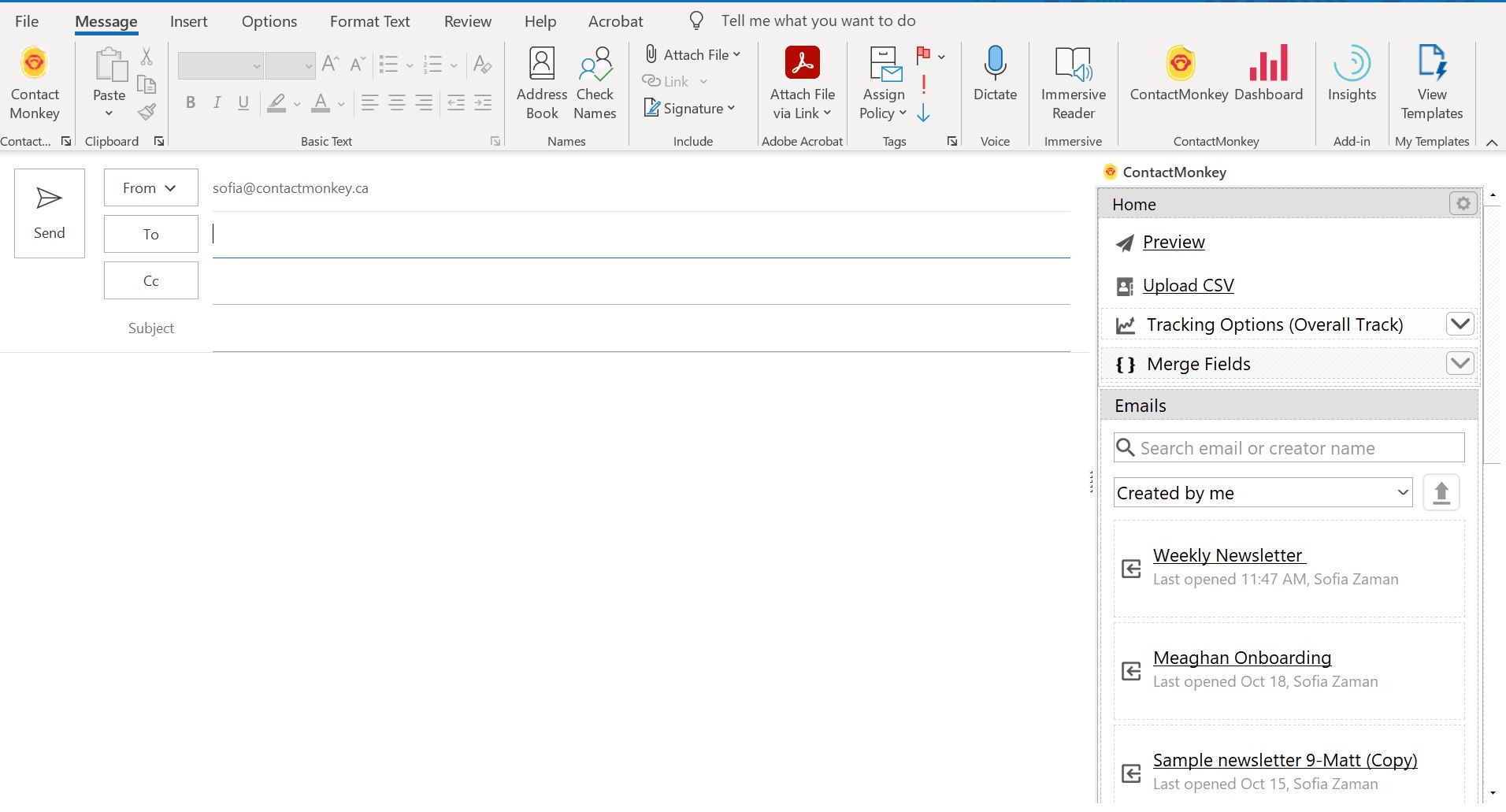 You can then go through each of the options and configure your settings.
Looking to send Individually?
If you want to send emails with more personalization (e.g. including first name or last name) double click on the "Tracking Options (Overall}" drawer, and select "Individual" vs "Overall". From there, the merge fields section will be clickable, and you can select the fields you would like to populate with information from your CSV file or distribution list.
3. Insert Email
In the sidebar under "Email" you will see the most recently edited emails from your email library. Click on the arrow to insert it into your message window. You can also select the dropdown arrow next to "Created by Me" to insert emails from other users.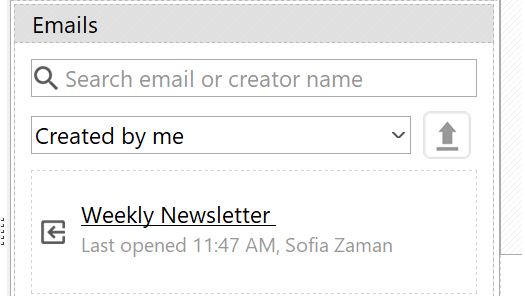 4. Insert Recipients and Subject
From here, you can upload your .CSV or send to an existing Outlook list. You can also input your subject. Once you are happy with the final email, click send.