Once you put Surveys or eNPS reactions into your communication, your recipients have the opportunity to vote and anonymously comment. They will see something like this: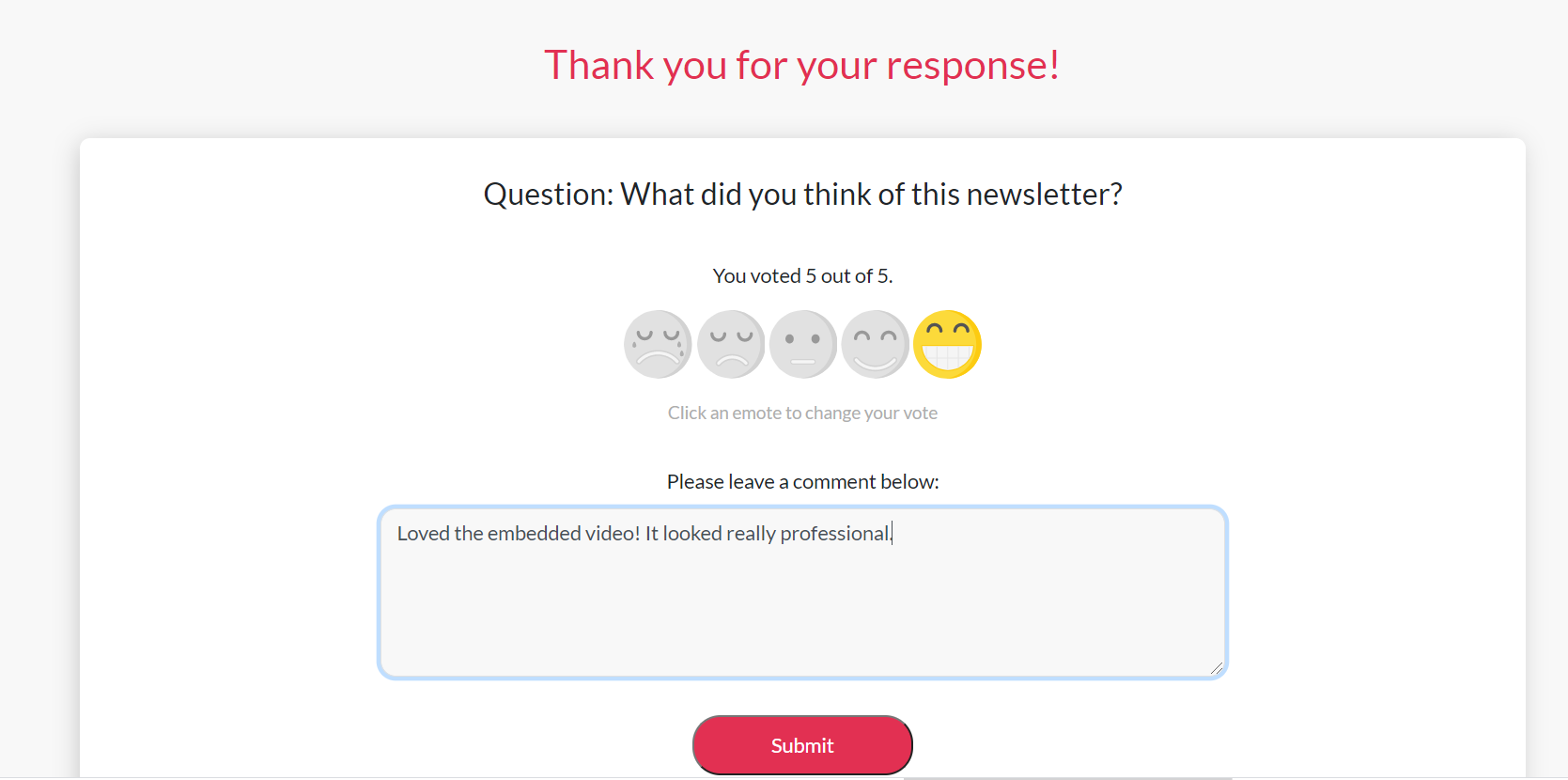 At ContactMonkey, we offer the option to have your participants view a landing page that is more in line with your brand. Our graphic designers can input your logo, and a color scheme that matches your desired look and feel.
Getting Started with Custom Landing Pages
To learn more, contact your account manager, or send us a message at support@contactmonkey.com.