1. Invitation Email
The first step to add a new user must be completed by an admin of the account. Within the ContactMonkey dashboard, you will find a "User" option. Clicking in to that will bring up the full list of emails with a ContactMonkey license. In the righthand corner, select "Invite a User". From there, input their details and send the invite.

Want to save time?
Reach out to your dedicated account manager! They can handle all the set up for you.
2. Creating Login Credentials
Your new user will then receive an email from support@contactmonkey.com with the login details. "Click Here" will automatically assign your email with the correct login credentials.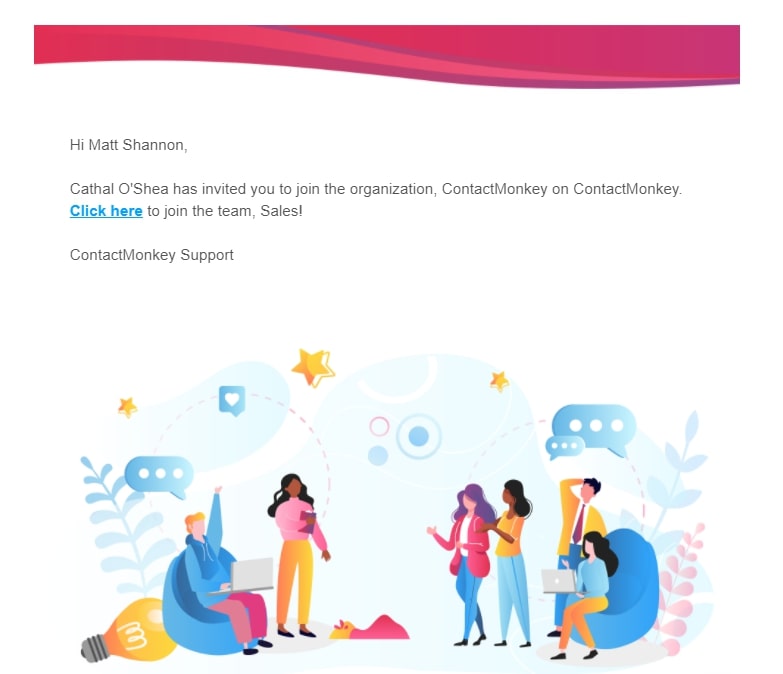 3. Creating a New ContactMonkey Profile
Once your new user clicks into the email, they will be redirected to the Sign Up page. We recommend selecting "Sign in with Google" so you can create a new password using SSO.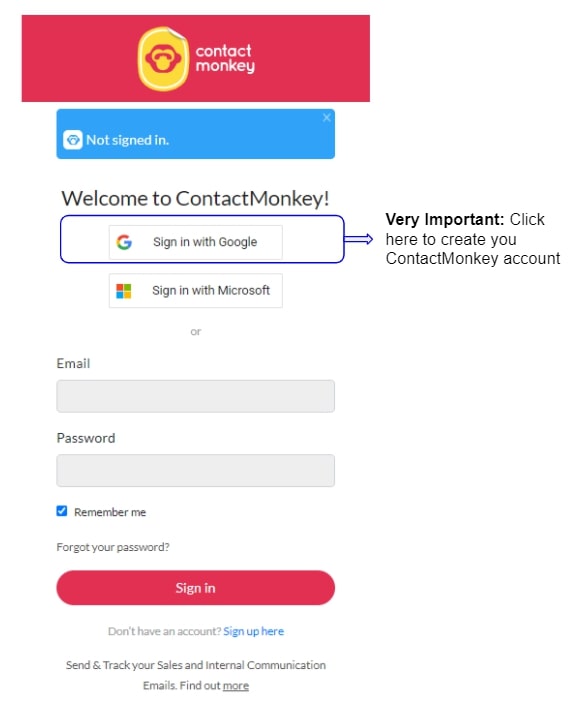 4. ContactMonkey Dashboard Access
Now your new user has activated your license and accessed your ContactMonkey account. From here your user can create templates, create event registrations and manage all of your team's internal communication metrics.
We recommend book marking this tab for ease of access in the future. This can be done by clicking the "Star" icon in the righthand corner of your chrome address bar.

5. Install the Sidebar into Gmail
At this point, your new user can create engaging and interactive communication templates. Next, they will want the ability to send and track them so they can understand how your colleagues are engaging with them. To do this, visit this link click "Chrome Extension Gmail":
Click Add to Chrome and follow the download instructions.
6. Setting the Correct Timezone
In order to ensure the scheduled emails go out right on time on time when your new user opts for the "Send Later" feature, they'll need to select the correct timezone. To do this, expand the settings sidebar by clicking on the orange icon in the bottom right hand corner of your Gmail. Lastly, select the right timezone from the "Your timezone" dropdown: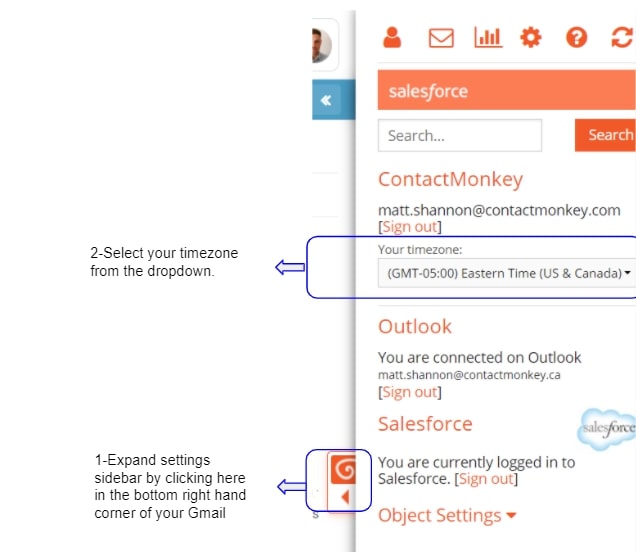 7. Refresh & Test Send
Refresh Gmail. All the ContactMonkey options should be available across the top of the inbox. The final step is to do an initial test send. To do this, Click the internal Comms button, Put the new user's email in the Recipients field. Put "Test" as the subject line. Next, click "Send Merge". The message will sit in drafts for about 30 seconds before sending.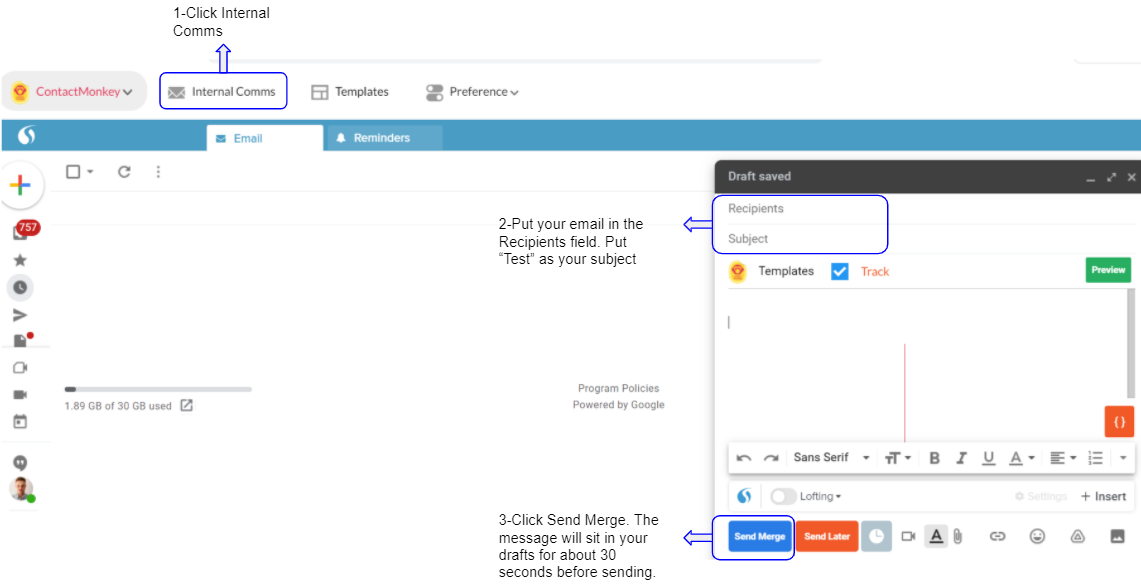 Check out this video for more details!