1. Invitation Email
There are two ways you can do this. Either the Owner of your companies ContactMonkey subscription can invite you via the invite a User option detailed below:

Or, your account manager can also send you an invitation email to activate your license.
2. Creating your login credentials
You will receive the below invitation email. Click the hyperlink ("Click here") in the email and that will direct you to the ContactMonkey sign up page.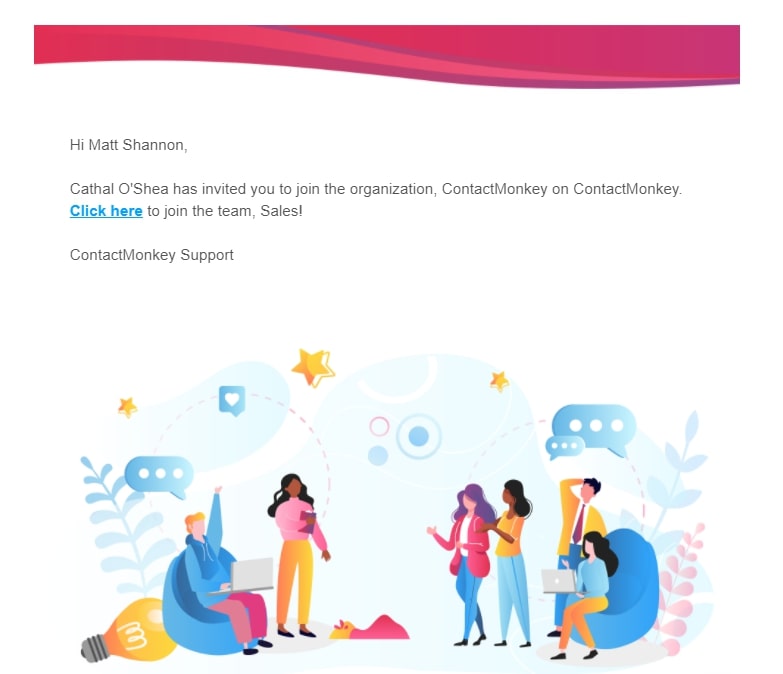 3. Creating your new ContactMonkey profile
Now that you have been redirected to the ContactMonkey sign up page, it's very important that all users scroll to the bottom of the page to where it says "Don't have an account? Sign up here" and click the "Sign up here hyperlink".
You can finish your account creation by creating a new password or by using SSO.
4. You're In!
Now you have activated your license and accessed your ContactMonkey account. From here you can create templates, create event registrations and manage all of your internal communication metrics.
We recommend book marking this tab for ease of access in the future. You can bookmark the tab by clicking on the star in the top right hand side of your browser.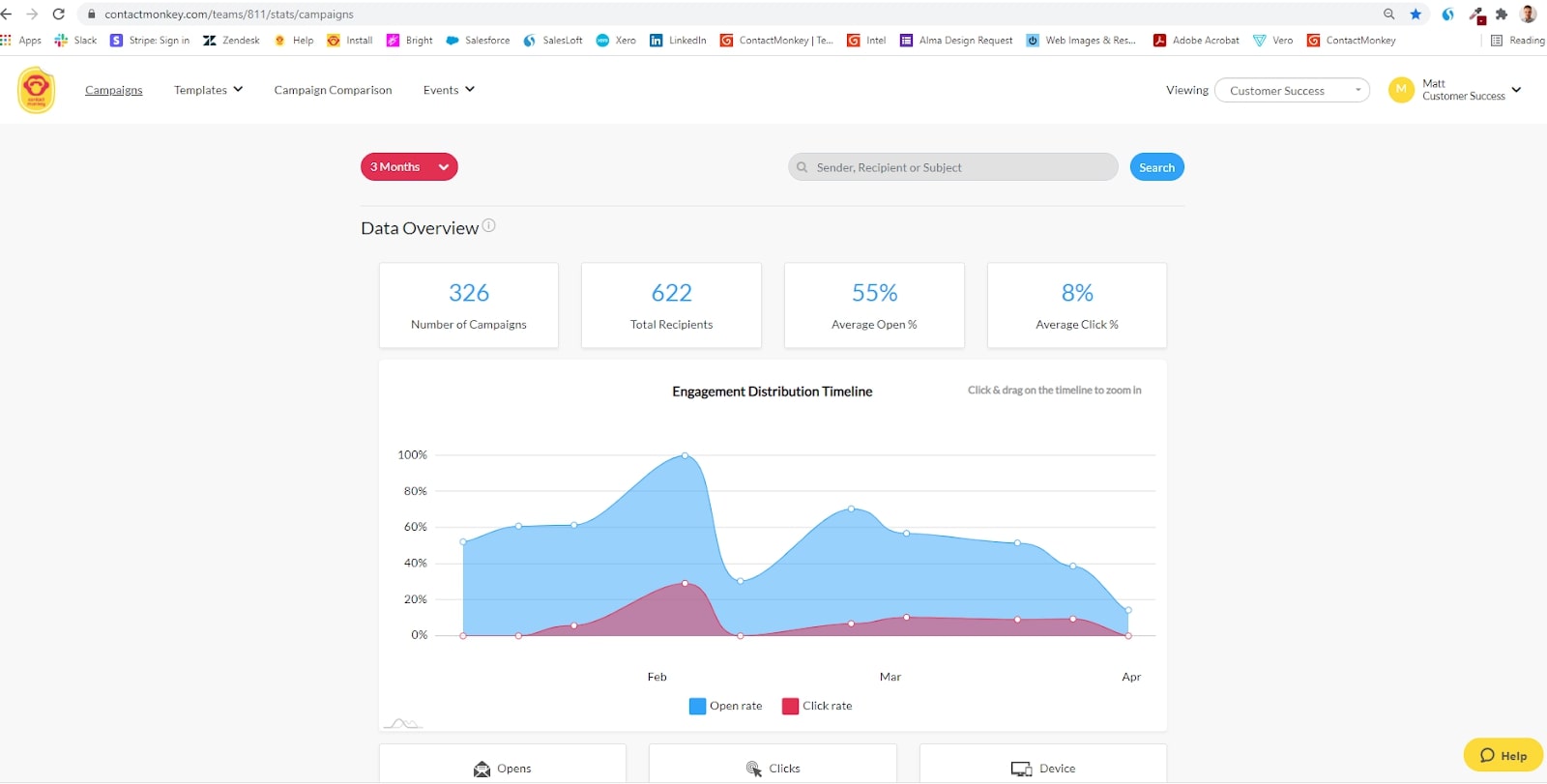 5. Install sending sidebar into your Outlook
Now that you can create engaging and interactive communication templates, you're going to want the ability to send and track them so you can understand how your colleagues are engaging with them.
To do this, visit this link click "Outlook for Office 365": From there, a new window will open that redirects you to the Microsoft store. Click "Get it Now" and follow the login instructions.


6. Connecting with Outlook
Once the plug in is installed into your Office 365 account, you need to log into the sidebar. You can do this by reopening your Outlook Desktop application, and clicking "New Email" in the top lefthand side.
From there, you should see the ContactMonkey plug in:

If you connected with Outlook during the sign in, the sidebar should automatically reload with the correct version. If not, you may need to sign in again using your Microsoft credentials.
7. Refresh & Test Send
Refresh your Outlook by reclicking ContactMonkey. All the ContactMonkey options should be available on your sidebar. The final step is to do your first test send. To do this, put your email in the Recipients field. Put "Test" as your subject line. Next, click Send Test The message will sit in your drafts for about 30 seconds before sending.