Allowing automatic downloads will remove the need for recipients to press "Click to Download Images" every time they receive an email. When this is implemented, it will give you a better scope as to who is opening each Email and Newsletter sent with ContactMonkey Mail Merge, as we can identify the number of unique opens from the list it is sent to.
In order to do this, you simply have to add the company domain to the Safe Senders list within the Junk Email Options.: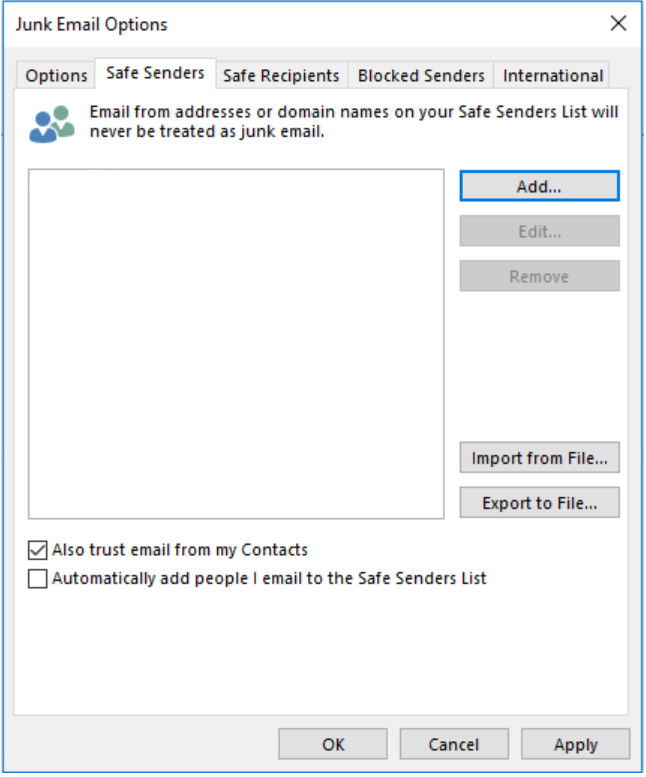 Domain won't save?
If the domain will not save to the Safe Senders list, you may need to add missing values within the Windows registry. Adding these values can be explained in greater detail here.