In this article:
Create your HTML Email
You will first need to access your organization's ContactMonkey email library.
From there, select "Create New Email".

You can create an email using one of your team templates, use a sample template created by ContactMonkey, or Start from Scratch.
Learn more on email builder best practices. Once you create your email, remember to click "Save and Exit"!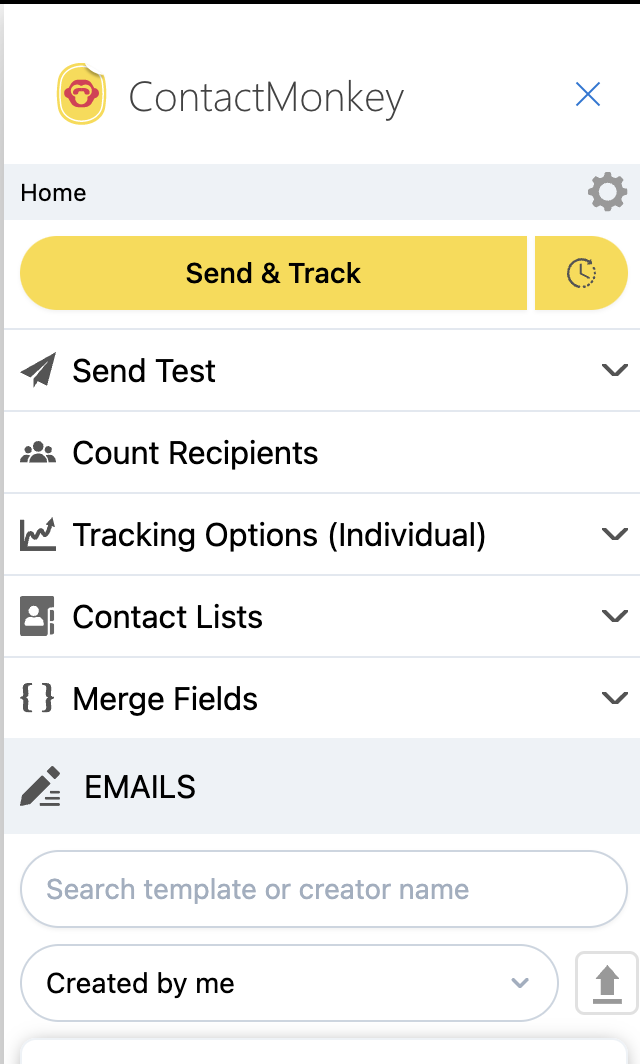 Select your email via the sidebar
Once you're happy with your email, open up Outlook and select a "New Message".
Enable the ContactMonkey sidebar by clicking the icon at the top of your ribbon.
Insert your created email by selecting the arrow next to the title of your email.
From there, you can configure the other options in the sidebar. Learn more here.
Remember to click "Send and Track" so your email is formatted properly and you can get metrics for your campaign.