When using ContactMonkey's Outlook (Non-365) add-in for Desktop, you can use Outlook's Delay Delivery function for your campaign. This will allow you to schedule your email for delivery at your desired time.
To do this, open your Internal Communications email as you normally would from your Outlook inbox. Then, prior to sending, ensure to click the Delay Delivery option under the Options tab in your message window.

This will prompt you to insert the time you want to delay your campaign. Enter the desired time of delivery on Do not deliver before. Once you insert a time, you can close the pop-up and then send your email.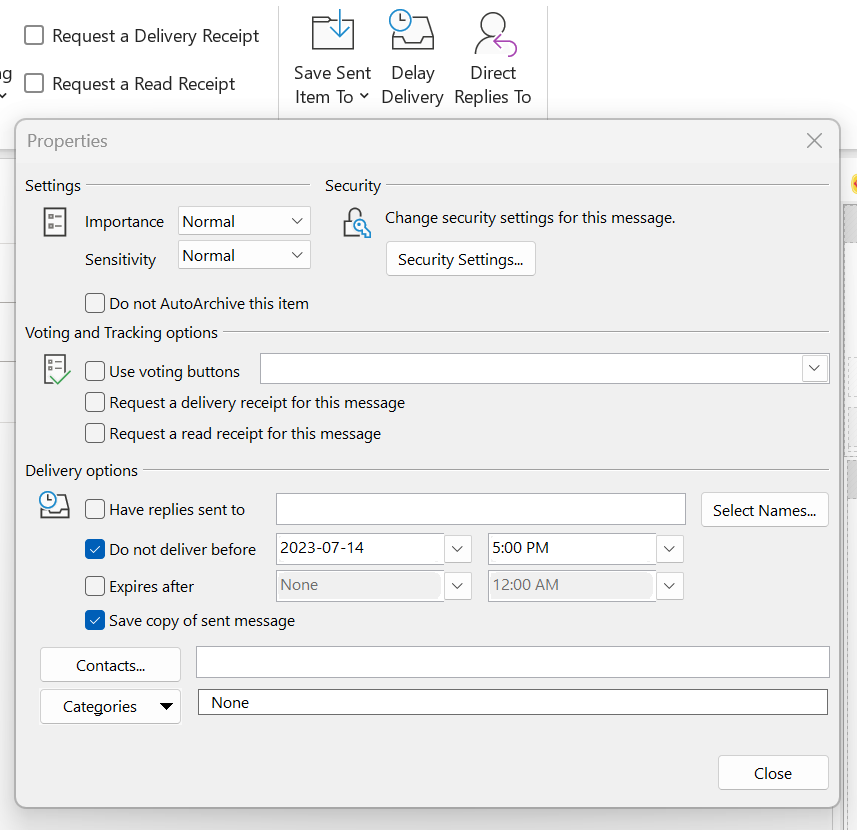 If you have any questions, please feel free to contact support@contactmonkey.com.