Learn how to create a vertical divider in your email template using borders in the ContactMonkey Email Builder.
Vertical dividers can be great in your emails for multiple reasons:
They help break up long blocks of text, making your emails more visually appealing.
Dividers make your content more digestible, allowing readers to scan through the email easily.
Using dividers enhances the overall aesthetics of your email, making it more attractive to recipients.
Readers are more likely to engage with interactive content, which can be achieved through dividers.

If you are looking to include a vertical divider similar to the example shown below:



Getting Started
Keep your Contact Monkey tool up-to-date by installing the latest version: Install Internal Comms.

Ensure a seamless experience by verifying that there are no ad extensions blocking Contact Monkey: Ad Extensions Guide.

Ready to create stunning emails? Dive into our Email Builder overview to get started: Email Builder Overview.
Creating A Vertical Divider
To create a vertical divider with borders in your email, follow these steps:
Head to the Emails tab in the top navigation.


Create a new email or open the existing email you wish to edit.


Drag and drop a text block to where you want the vertical divider to appear.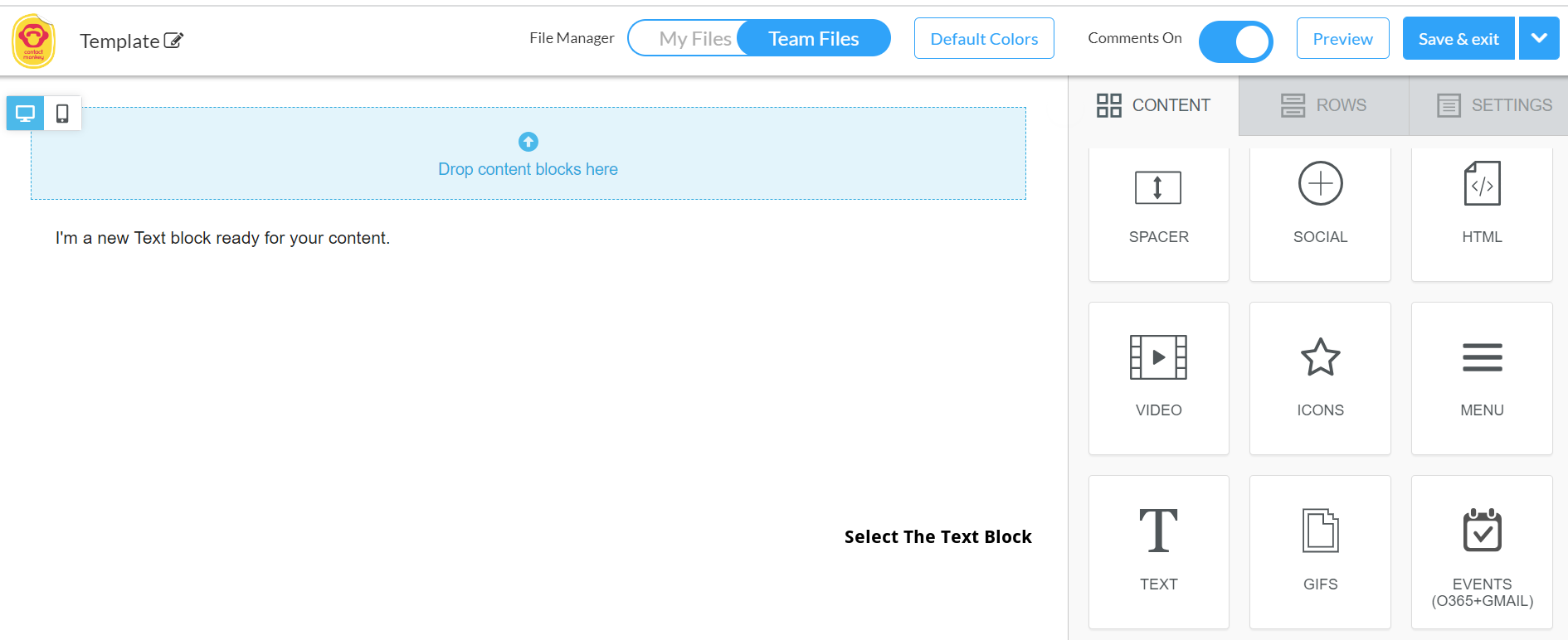 Click on the text block you just inserted to select it.


Click on the rows tab to access the row properties.






In the row properties window, scroll down to the "Borders" section.


Here, you'll find various options to customize the appearance of the vertical divider. You can adjust the border width, change the border color, and select the position of the border (top, bottom, left, right).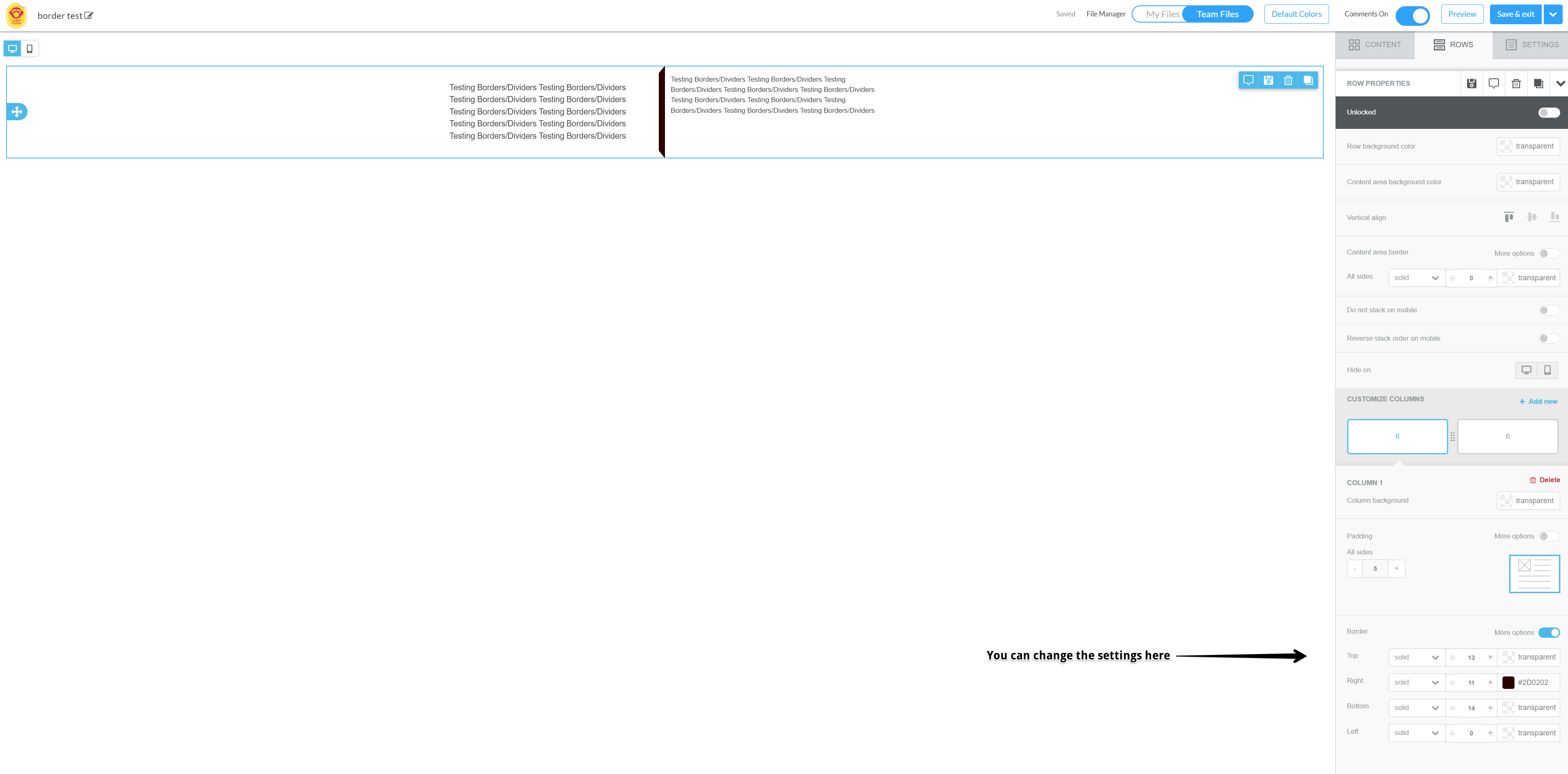 Click Preview and Save As you adjust the border settings.



Here you'll see a live preview of the changes in the template editor. Once you're satisfied with the appearance of the vertical divider, click the "Save" button to apply the changes to your template.