ContactMonkey makes it super easy for teams to use their organization's brand images and colors. Using the default color option allows you to customize.
To add your brand colors to your color palette within ContactMonkey:
Find your brands most used colors and grab their hex codes. E.g #FFFFFF for white.
Open a template and click on Default Colors towards the top right of the screen.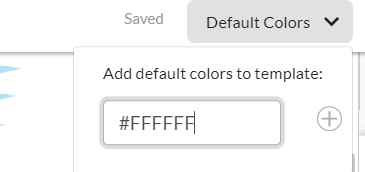 Paste in the hex codes one by one, clicking the plus to confirm changes, until you have uploaded all of your brand colors.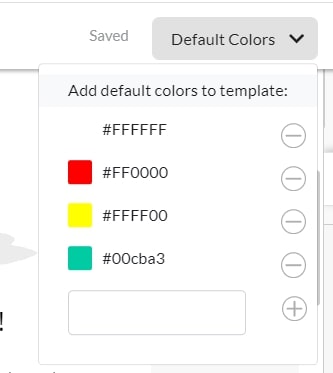 Once complete, any time you wish to change the color of the content in your template, your default colors will be in the color palette. These colors will follow you around to any template you work on.
Note: Uploading Colors
It is normal for the template to refresh after you upload your colors.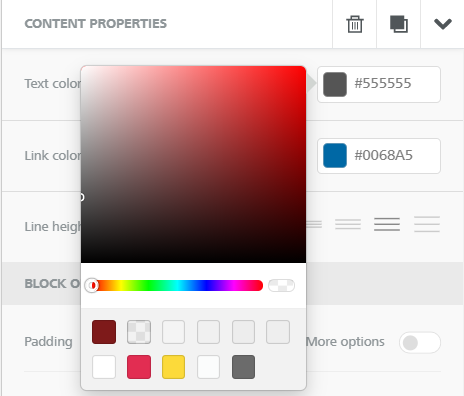 Once you have your default colors set up, you can create your content blocks in line with your company identity.
Check out this video for a more detailed explanation!