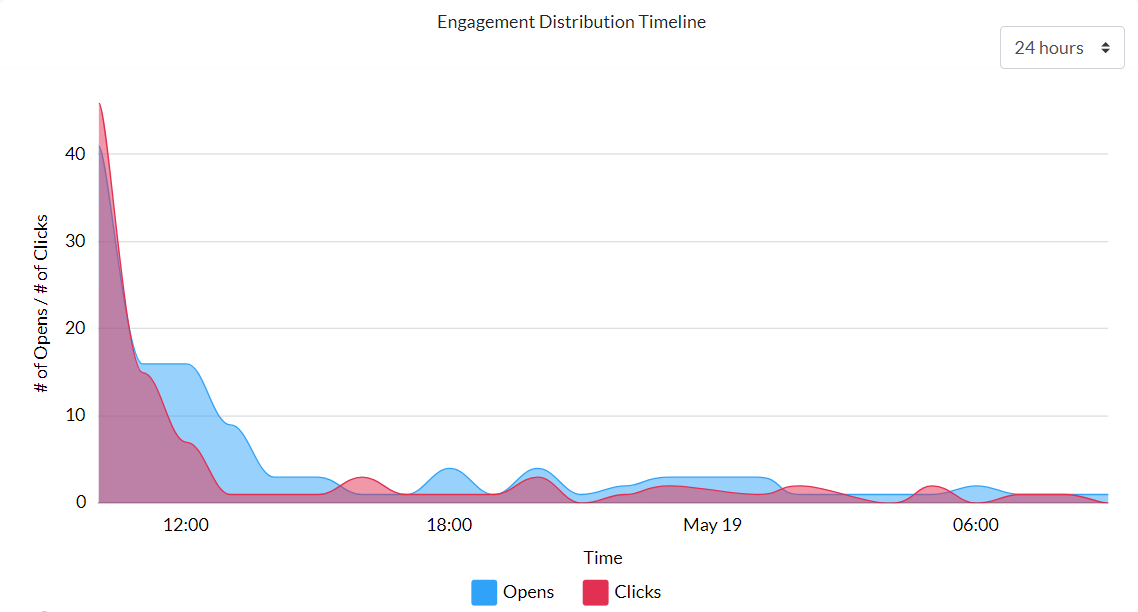 The Engagement Distribution Timeline will show all recipients' opens and clicks every hour for a specific period. It is auto-set to the first 24 hours and can be changed using the drop down option.
Tips on Interpreting The Timeline:
This graph allows senders to identify peak engagement times for email sending. Ideally, the spike in the graph will appear immediately after the email is sent to ensure the message does not get lost in your recipient's inbox. Analyzing trends seen in this section will help identify the best time to send an email.