With our brand new Read Time feature, you will be able to determine how long employees are reading your internal newsletters sent from Outlook. Additionally, you'll be able to see in real time if your communications have been glanced at, skimmed or read.
Read Time is a premium add-on, available on all plans. Talk to your account manager if you would like to use this feature to deepen your internal communications strategy.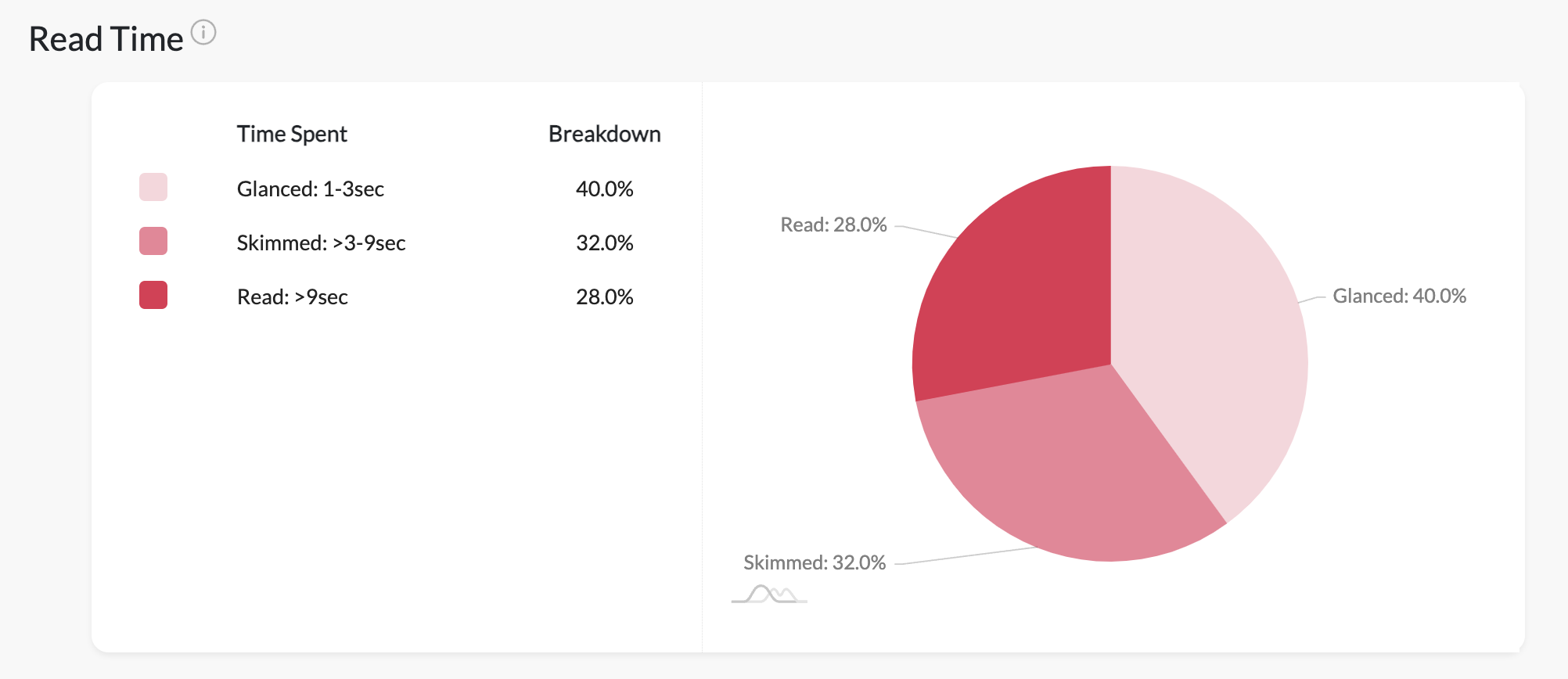 Read Time in ContactMonkey will enable you to go beyond open and click reports and identify what type of content engages your employees. Allowing you to make the changes to increase engagement when creating and sending your emails.
Benefits of Read Time
Measure how long your recipients spend reading your emails.
Understand how much your recipients value your content.
Make your newsletter more engaging.