As the Teams Owner, you will have the ability to add users, manage teams and move users to a new team. You will also be able to set permissions for users within each team.
Team Management
1. Click the drop-down arrow in the top right-hand corner of your screen when you are signed in to ContactMonkey. Click "Users"

2. To add users to your Team, click on the "+New User" icon in the top right-hand corner:

3. Fill in the information for your intended Team member and select send invite. Certain members of your organization may require different permissions, based on their role. A full breakdown of the user roles is found on the page.
User Roles Explained
| User Role | Permissions |
| --- | --- |
| Owner | Administrator Access + Manage Billing |
| Basic User | Manage their own emails and campaign stats |
| Manager | Basic User Access + Manage & delete team campaigns and campaign stats |
| Administrator | Manager Access + Manage Users |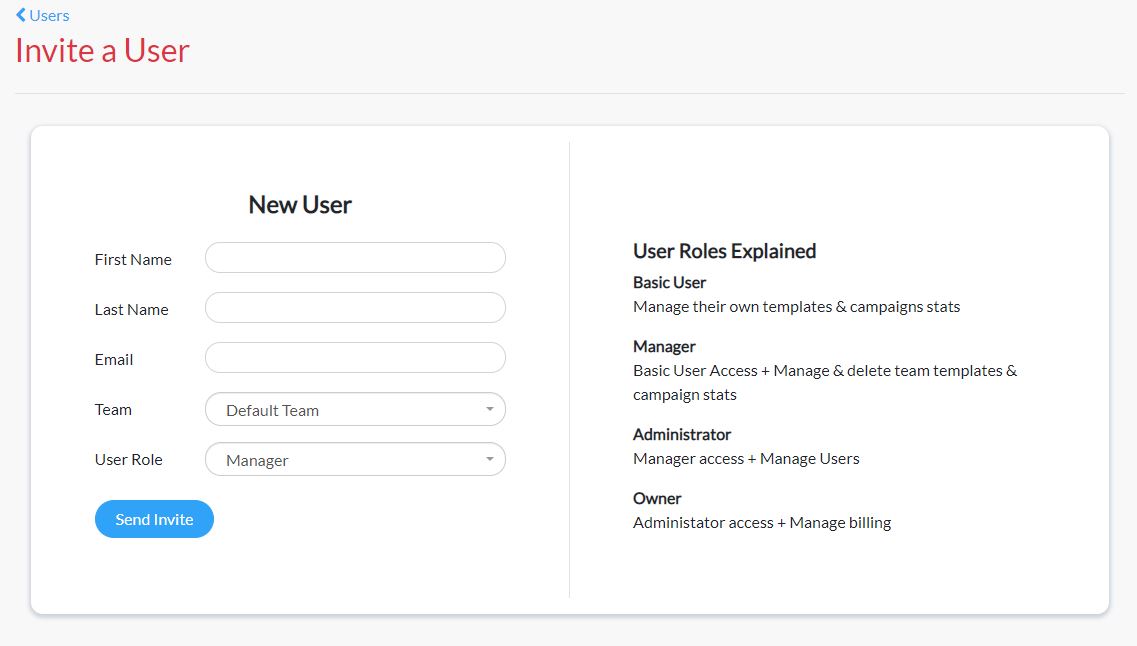 4. Click "Send Invite". The user should then receive an email to be incorporated into your team. To check on the status of user invitations, select "Pending Users" on the invitation page. If you do not specify teams, users will be allocated to the default teams. You can change their team at anytime.
1. With our new updates, you are also able to manage teams much easier. Click on the "Teams" option from your account options dropdown: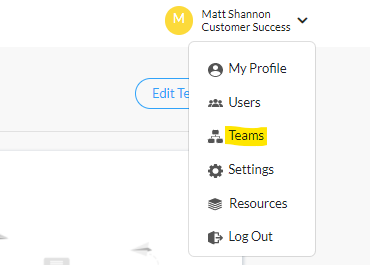 2. Here you will see the list of existing teams. Click on the pencil icon on the righthand side to edit names. You can also click on the trash icon to delete teams.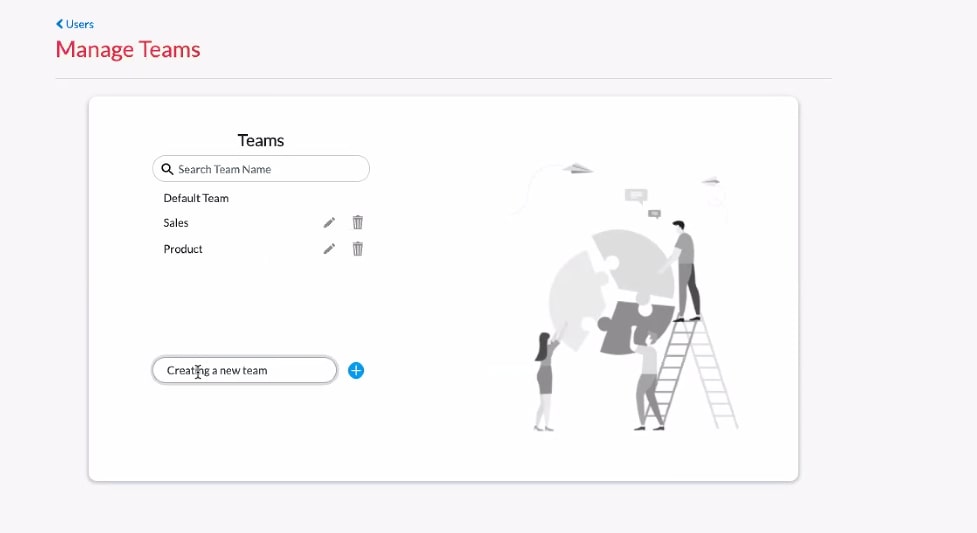 Campaigns within teams
Users in the same team are able to view and edit each other's templates.
1. To edit user permissions, click on the pencil icon next to their team role:

2. From there, click on the drop-down menus next to the team and the user role to edit their permissions.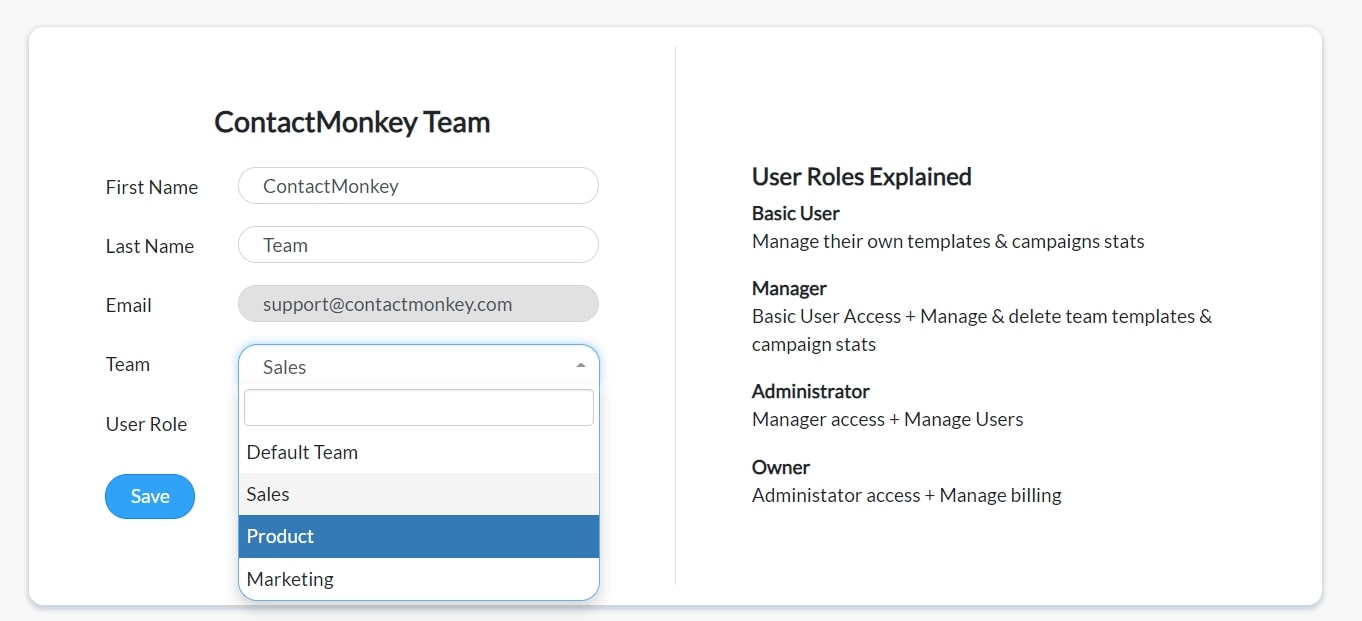 1. To delete users, click on the deactivate icon next to their name on the organization page, which can be accessed by clicking "Users" in the settings dropdown.

2. Once you click Deactivate, click "Deactivate" to confirm your choice. Note that the user will have restricted access to the ContactMonkey platform, but their campaigns, folders, and templates will remain with their team. As well, only the admin level or owner level can make these changes.