A well-designed document creates a natural flow for the reader to follow. By combining text, visuals, and formatting, you can maximize the impact of your content on your readers. ContactMonkey's latest addition to our drag-and-drop Email Builder is designed to do just that: customizable Icons.
The Icons function allows you to combine icons or small images with text to create interactive content for your email. Icons are incredibly versatile and can be used to create a variety of engaging content.
Add Icons
To add Icons, simply drag the Icons tile from the Content tab onto your email.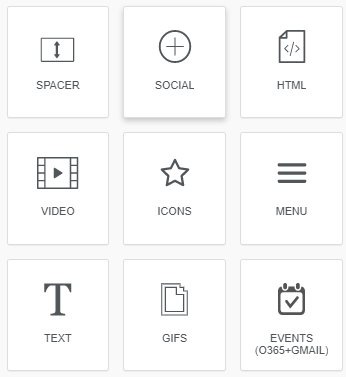 Once added to your template, select which icon or image you want to display. Choose from our library of 500,000+ free images or upload your own.
Configure Icons
After you add a new icon, if you click "More options" under "Configure icon collection", you can add and format text for your icon. You can also make the Icon clickable; link to a URL, a file, new email or SMS, all using Icons!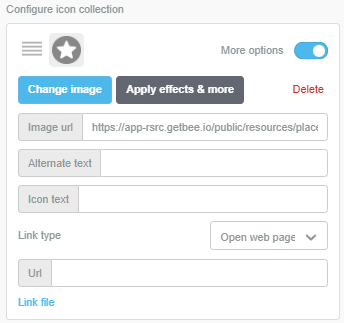 Icons can be configured in countless ways to enhance your emails. Here are just a few examples of Icons' many applications:
Reviews and Ratings

Logos
Bulleted Lists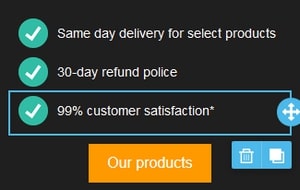 Our goal is to make building beautiful email templates easy and efficient, so keep your eyes open for new improvements or upgrades.