Internal Communications leaders using ContactMonkey have found that using merge fields to personalize their content for each recipient has boosted their open rates and increased their average read times.

You will need to insert a text into an empty row. From there, the text editor will pop up when you edit the text. You will see the "Merge Tags" option on the right hand side. Once you click into it, you can select the mergetag that aligns with your distribution or CSV list.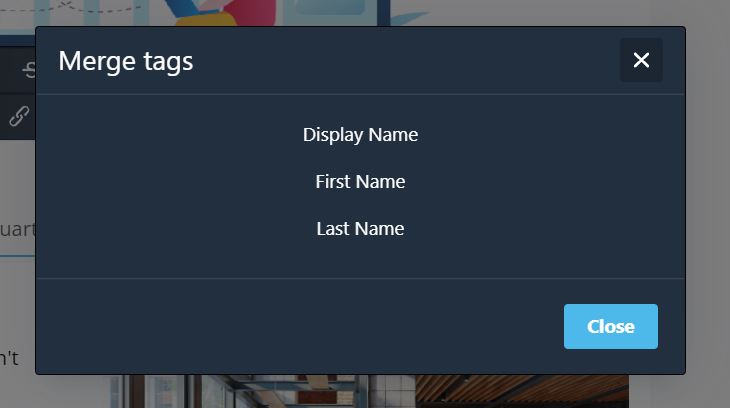 This works both for a CSV and Outlook distribution list but you need to have individual tracking turned ON.