The reply-to address on an email indicates where responses to that email are sent. By default, the email replies go to the email address that sent the email. But, sending from one address and getting replies at another is possible in Outlook.
If you want to send your messages from one address but prefer to receive replies at another (at least most of the time), Outlook handles the reply-to field for you after you change one account setting.
ContactMonkey now supports this configuration, and once you have configured the below settings - all your campaign replies will be sent to any email address as per your configuration.
Please note the following configurations will work for:
- Outlook for Microsoft 365, Outlook 2019, 2016, 2013, and 2010
- Emails Set Up Using IMAP
How to Change Default Reply-To Settings for All Emails:
The reply-to field tells recipients and their email programs where to direct responses. Replies to an email message you send will automatically be sent to the originated email account. However, if you have multiple accounts set up in your Outlook application, you have the ability to determine the reply-to address.
To have replied to emails you send from an Outlook email account go to an address different from the one you use to send, which appears in the From line:
Open your Outlook and select the account you would like to send your emails from.

Select the File tab and click on "Info" in the left pane.

Open "Account Settings" and click on the first option - "Account Settings".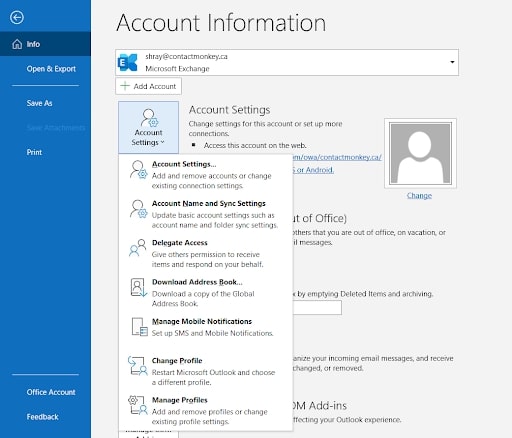 4. Select the account that will use a different reply-to address in the primary window of the Email tab, and then select "Change".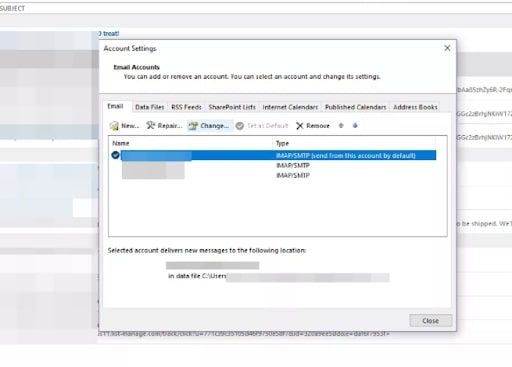 In the Reply-to address text box, type the email address that will receive replies to your sent email. Select Next and close.
You will see this setting if your account is set up as IMAP in Outlook.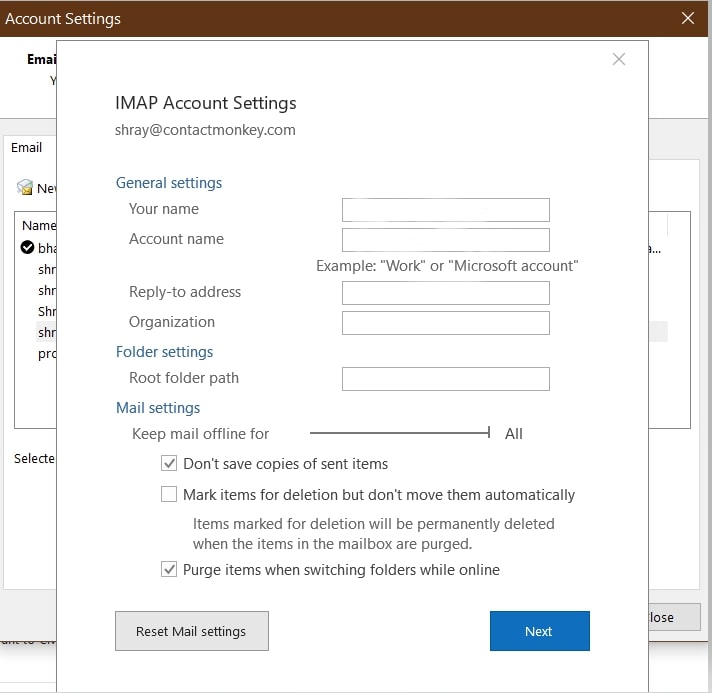 How to Change Reply-To Settings for a Single Email
Rather than having a different reply to address changed in your default settings, you may want to change it for a single email. Check out the steps below to learn how to configure those settings.
1. Open your Inbox and select the account from which you want to send your emails
2. Click on "New Email" and select "Options" in the top pane.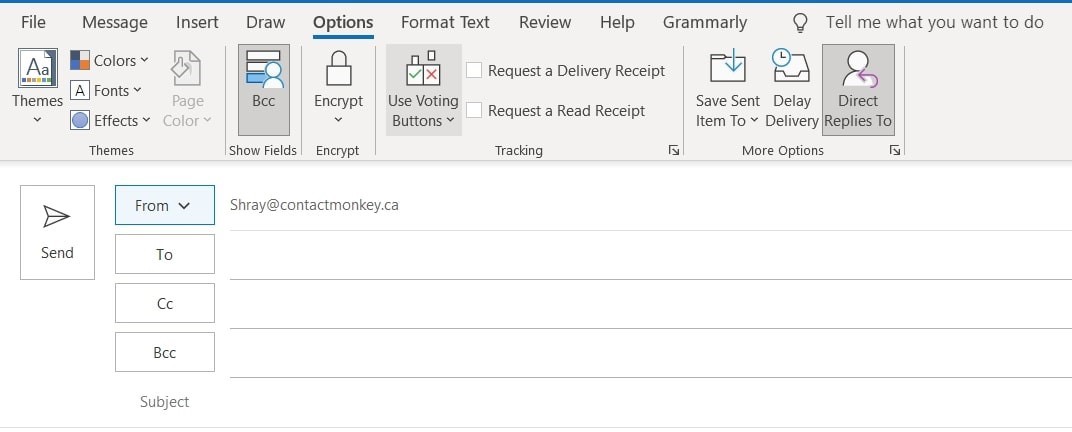 3. Click on "Direct Replies To". In the below dialog box, you can easily enter the alternate email address (where you want all your replies to be sent) in the "Have replies sent to".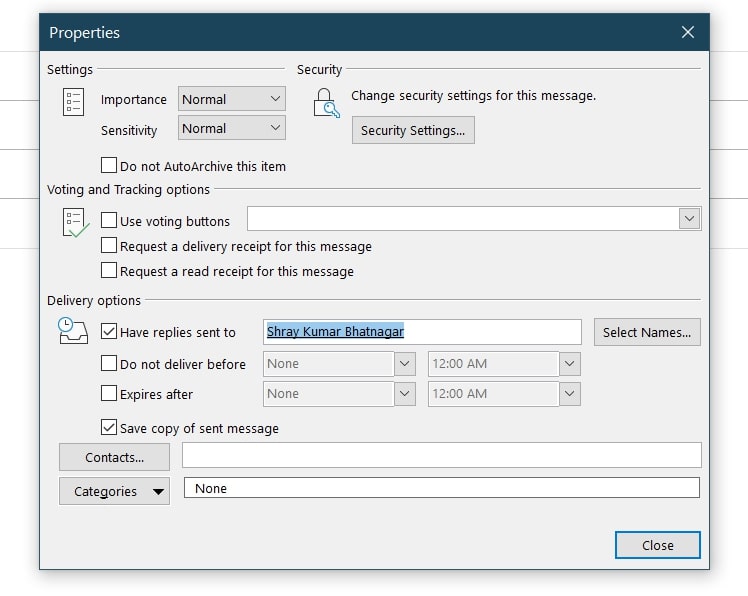 Click "Close" to confirm your choices. And that's it!