Use custom branding to avoid the hassle of manually changing your content settings, saving you time and effort when creating content. It's a great way to ensure your team's internal communications are consistent and always adhere to branding requirements.
If you're a ContactMonkey account owner or admin, you can modify default colors, fonts, heading titles, and buttons to match your company's brand guidelines.
To locate when you can customize your branding, follow these steps:
1. Sign in to your ContactMonkey dashboard
2. Select Settings from the drop-down menu under your icon in the top right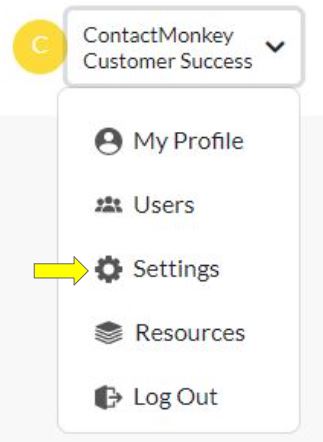 3. Select Custom Branding from the tabs along the left
Within this page, you can change content defaults for all users within your ContactMonkey organization.
You can control a variety of default settings:

Default font

Default font size (px)

Default line height (%)

Default font color

Default link color
You can set defaults for titling within your emails, such as:
H1 size (px)
H1 font color
H2 size (px)
H2 font color
H3 size (px)
H3 font color
Manage your default button settings for your email builder by setting your default button color and text color.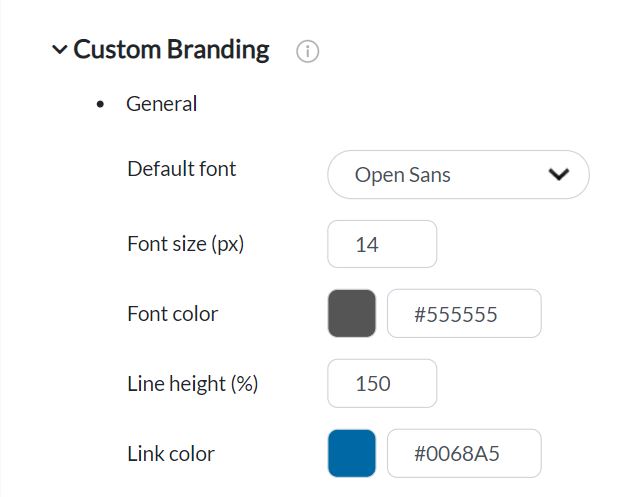 You can also update the default colors for your team's email builder.