Our drag and drop email editor makes it easy to create beautiful messages that can be used to send all sorts of email campaigns: a company newsletter, announce a new product, promote a sale, etc.
In this section:
About the editor
It combines great ease of use with many features that give you full control over the design of your emails. Its drag-and-drop interface enables you to design a nice-looking message without any knowledge of HTML, and produces code that adapts automatically to small screens, such as that of a smartphone.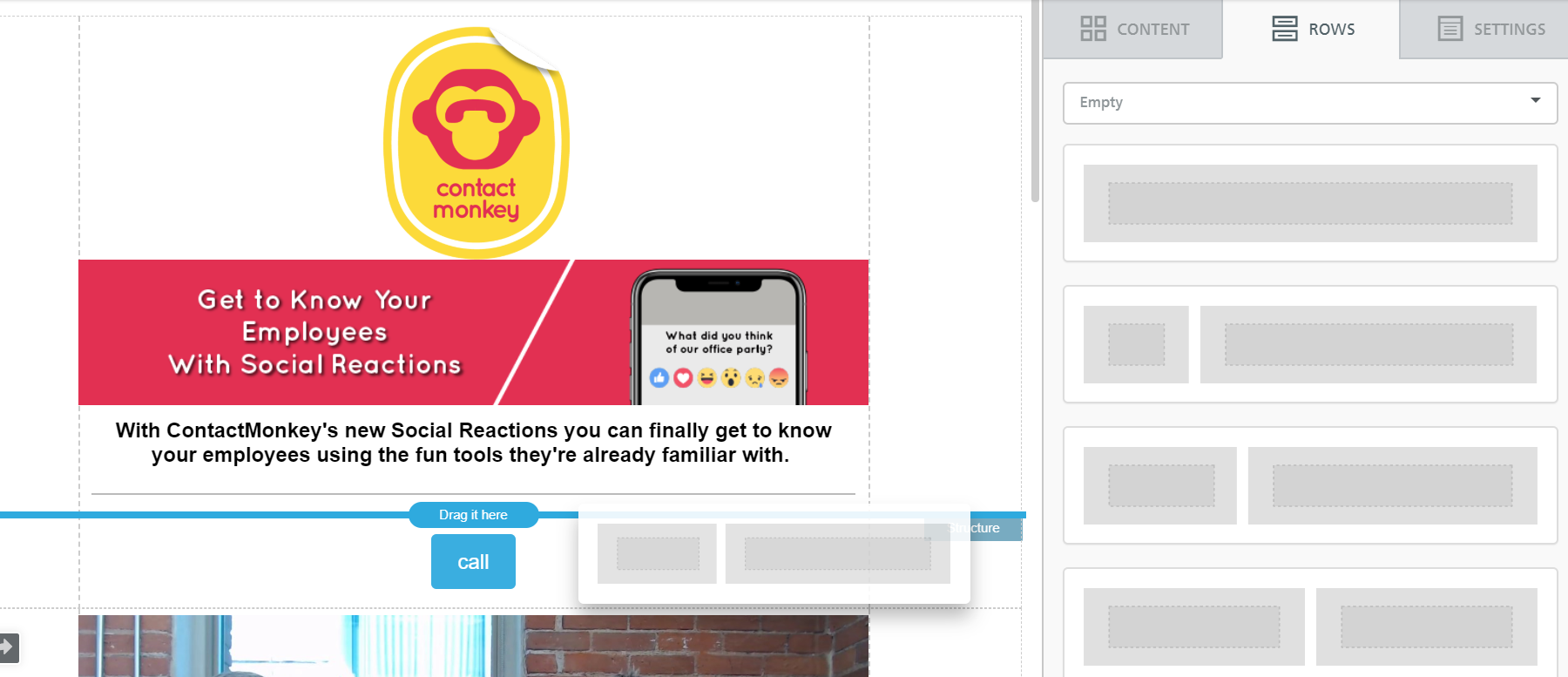 Structure vs Content
For maximum design flexibility, the structure of the message is separated from its content. This means, for example, that you can have rows of content that use different designs for different sections of the message (e.g. full-width background colors, a different number of columns, etc.) without negatively impacting the responsiveness of the message on mobile devices.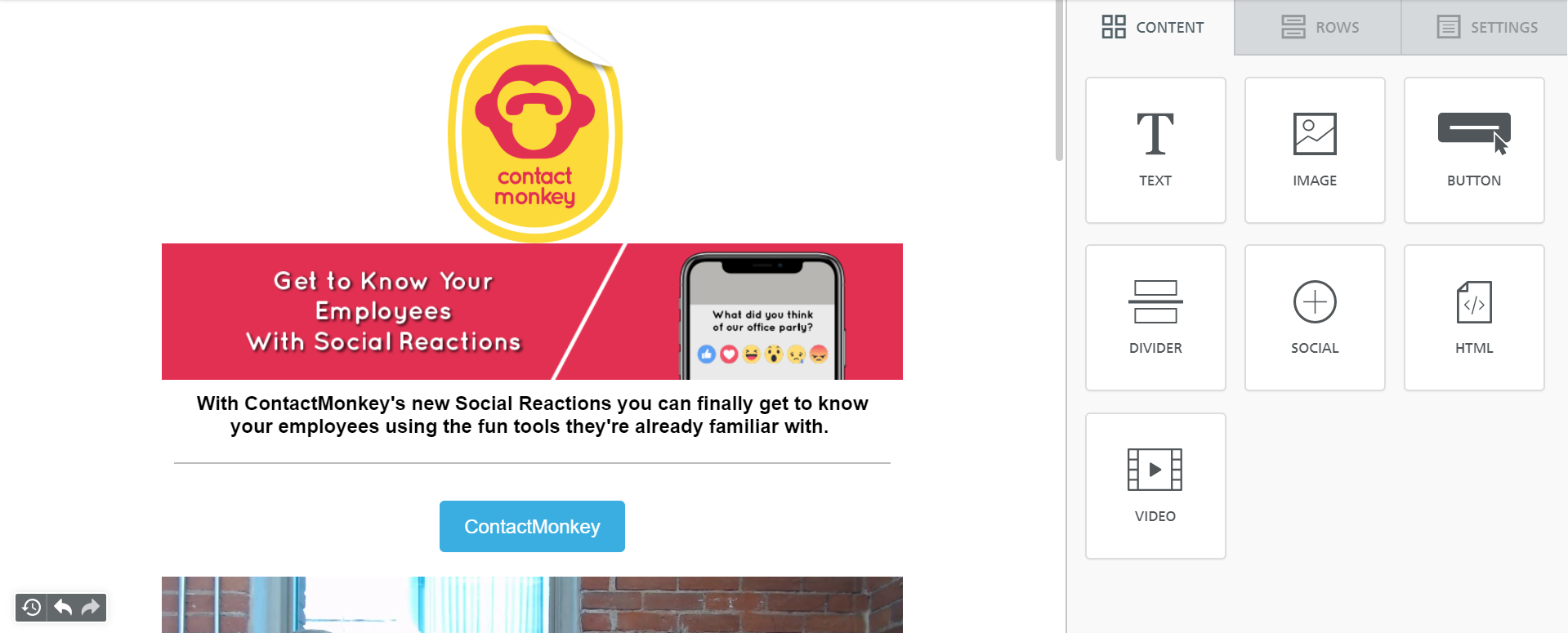 Message editing stage & properties panel
The editor is divided into two main areas: the main message editing stage on the left, and the properties panel on the right. In general, you will be dragging and dropping content elements onto the stage and then editing their properties. This is true for entire structures (e.g. a single-column row) and individual content blocks (e.g. a text content block).
When it comes to images, you can drag & drop image files directly from your desktop onto an image content block. You can also upload them using the File Manager or use the URL of remotely hosted images.
The properties panel is divided into three sections:
Content

This is where you will choose and edit the specific content elements that make up your message: buttons, images, text blocks, etc.

Rows

Here you can select different structural elements (e.g. a single-column vs. three-column row) to organize your content.

Settings

Here is where you will define some overall settings that affect the entire message. For example, a default font family.