Learn the ways you can make creating, organizing, and collaborating on your email content as smooth and easy as possible. Leverage features like email tags, templates, and more.
Creating and managing your internal communications content isn't always the easiest - we know it firsthand! Collaborating with your teammates, tracking and reporting, optimizing to make sure it's actually opened and read… there's a lot that goes into it.
When it comes to making sure your email creation is as seamless, we have some tips and tricks you can add to your workflows.

Here are our top tips for making your optimizing your email creation process:
Use tags

to keep your email content organized for easy reference

Make collaboration efficient

by using templates and Email Collaboration

Keep

branding consistent, quick, and easy

using Custom Branding, Templates and Saved Rows

Create now and send later -

schedule your emails

to send at the right time
In This Article:
Use Tags Effectively
Email tagging makes it easy to organize and report on your content. You can use tags in several ways during your email creation workflow to streamline it:
Create an approval process

Having tags like "

Approved

" "

Under Review

" and "

Needs Approval"

can help your team keep on top of what content is ready to send

Assign ownership

Applying teammate's names as a tag can be a quick way to ensure teammates know which emails they own
Learn about using email tags here. 
Make Collaboration Simple
Using Email Collaboration, teammates can work on emails simultaneously and view changes being made in real-time. This helps to reduce duplicate work and ensures everyone is on the same page.
You can tag your team members directly within the email being worked on and see who is doing what. 
Learn more about collaborating with your teammates here.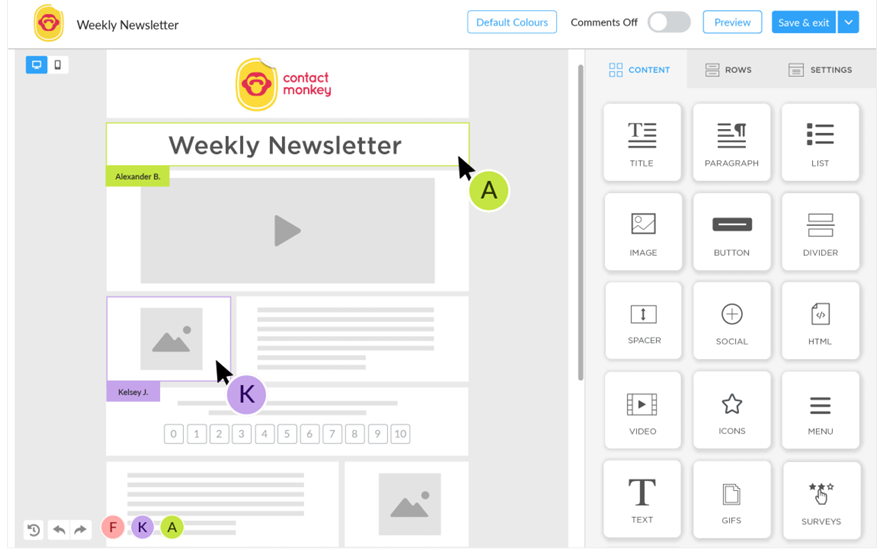 Create Consistent Branding 
Templates enable team members to create plug-and-play email content- ensuring branding and visuals are consistent and quick. 
Create templates based on your brand's voice, tone, and common email topics. 
Learn more about creating email templates.
Custom branding enables you and your team to easily create on-brand content to strengthen your employer brand and communicate your company culture to employees. Set up your default colors, fonts, and text box padding on behalf of the organization. This helps overcome the challenge of visual inconsistencies in emails created by different team members across the company.
Learn how to set up custom branding here.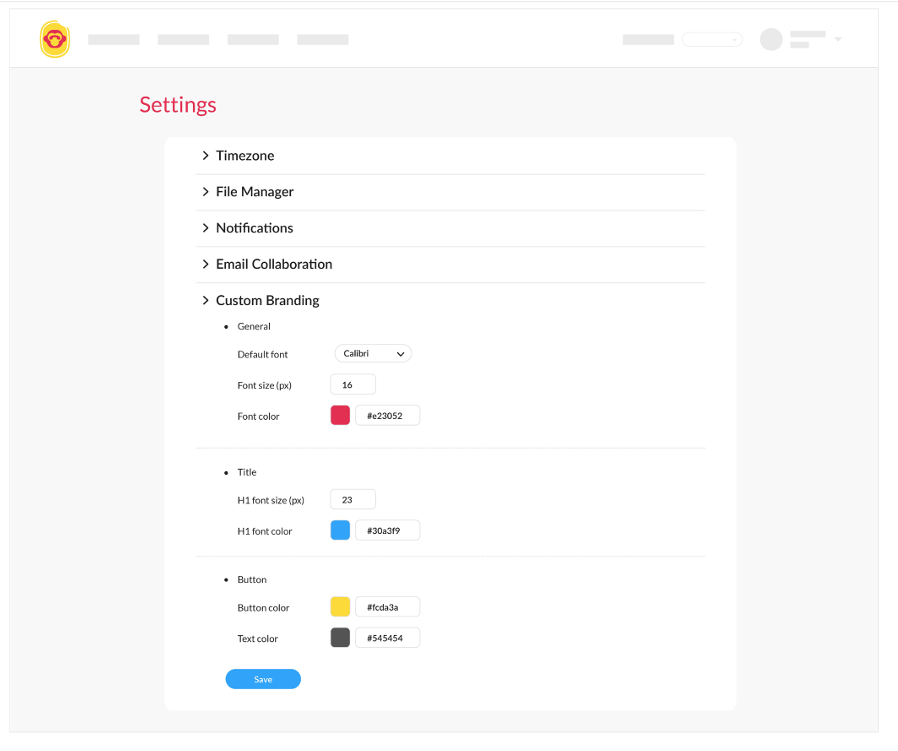 Use Saved Rows to make content rows you and your team use frequently quick and easy to enter into emails as you work.
Send At The Right Time
Being mindful of when you send your email can go a long way. Our 2023 internal benchmark report has shown us that these days and times perform the best for internal communications, based on your industry. 
You should also consider the different time zones of your various office locations.
Schedule your emails to send at the right time. Learn more about scheduling emails here. 
Industry
Best Days To Send
Best Times To Send
Automotive
Monday - Friday

7am -  9am

12pm -  3pm

Construction
Friday
12pm, 1pm, 4pm, 5pm
Consulting
Tuesdays, Thursdays
6am -  9 am, 11am, 12pm, 5pm, 7pm, 8pm
Consumer Goods And Services
Mondays, Wednesdays
6 am - 9am, 11am, 12pm, 5pm, - 8pm
Education
Monday - Friday
8am, 9am, 10pm, 11pm
Financial Services
Fridays, Saturdays
6am - 11am
9pm - 11pm
Government
Wednesdays, Sundays

4am - 11am

1pm, 2pm

6pm, 7pm

Hospital And Healthcare
Wednesdays, Saturdays

4am - 8am
11am, 12pm

3pm - 6pm

Insurance

Monday - Thursday

Sunday

4am - 6am
10am, 11pm
7pm - 9pm
Media & Entertainment
Wednesday - Friday
Sunday
9am - 5pm
Mining & Metals
Thursday - Sunday
7am - 11am, 3pm - 6pm
Not For Profit
Thursday, Friday
4am - 7am, 12pm - 6pm
Pharmaceuticals
Thursday, Friday
9am - 3pm
Real Estate
Monday - Wednesday, Sunday
9am - 6pm
Retail
Monday, Tuesday, Thursday, Friday
7am, 8am, 1pm - 5pm
Sports
Monday - Sunday
10am - 2pm, 5pm - 8pm
Technology
Monday - Friday
7am - 9am, 1pm - 9pm
Telecommunications
Monday - Wednesday, Friday
5am - 10am, 5pm - 7pm
Utilities, Oil & Energy
Tuesday - Thursday, Sunday
9am - 9pm
Related Articles 
Organizing Your Email Content With Tags
Scheduling An Email With Office 365