Don't see segmented email stats in your account?
Talk to your manager! Segmented Email Stats allow you to gain more granular email insights based on Department, Title, and Location for individual tracking campaigns.
Only the owner of the account can implement segmented stats
Available for O365 users
Campaigns will need to be tracked individually
1. To set up your detailed analytics, go to your profile dropdown on your dashboard, and select Settings: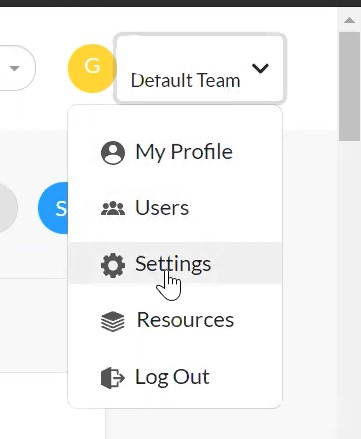 2. Scroll down on your settings page, until you see the segmented email stats section.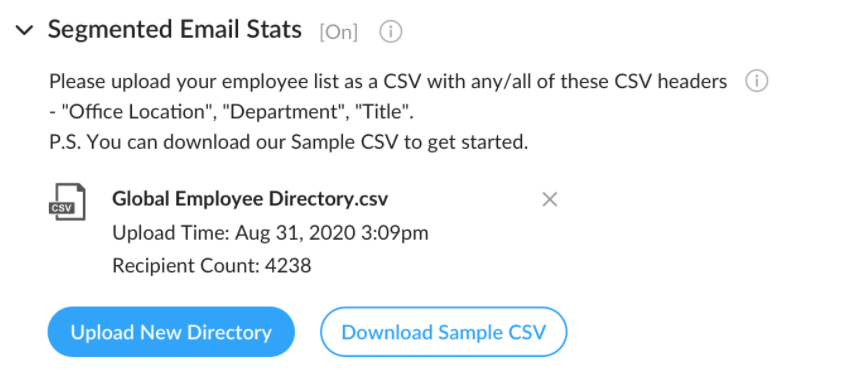 3. You will see instructions for how to upload your employee list as a .csv file. We also share a "Sample .csv" to help you format the upload. For your reference, "Sample.csv" is also attached to this article.
4. That's it! Please note that you will be able to share this data analytics only when you send using individual.
5. Once your campaign is sent, check out this article on how to view the segmented email stats.
Segmented Email Stats Customization
You may want to omit or add certain columns. Our current feature only allows you to omit or add the Location, Department and Title, with a minimum of one attribute to be uploaded. No other columns can be added at this time.